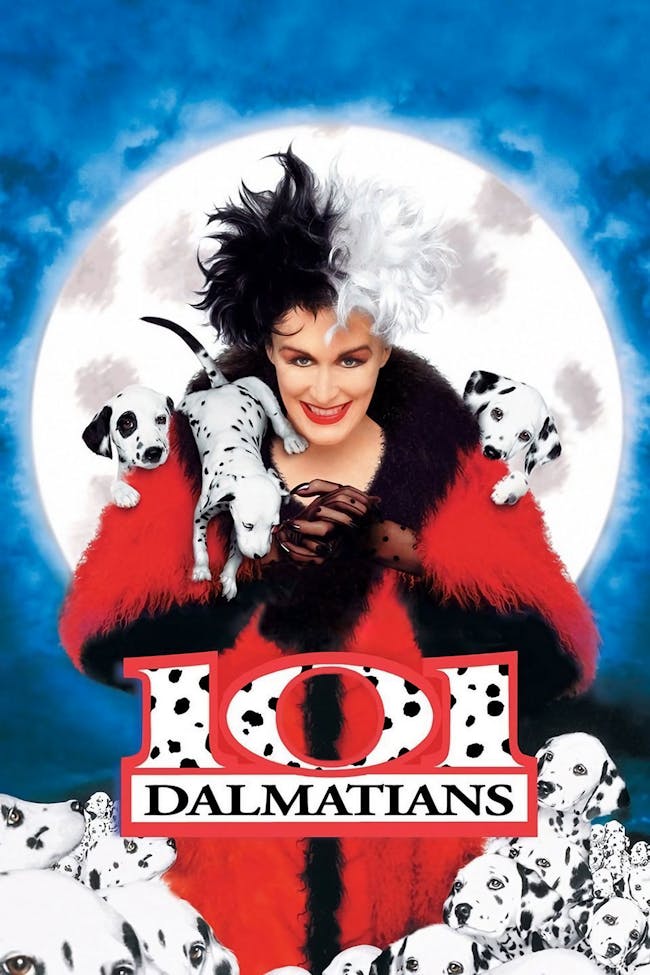 101 Dalmatians Film Screening
The movies are going to the dogs... in this case, quite literally!
Imagine sitting in a movie theater sandwiched between dogs. While you're snacking on popcorn, "Fido" has his face immersed almost totally in his dog bowl. It's like a scene from a movie... except that it's not!
Join us for a special screening of 101 Dalmatians and bring your doggie best friend with you!
Do not forget to reserve a "Pup Ticket" (FREE) for your four-legged friend! (Pup Tickets can be reserved at checkout with a paid regular ticket)
Featuring drink and snack specials for people... and dogs!
All breeds welcome! Dogs must be leashed and well behaved. (Kids to be accompanied by an adult.)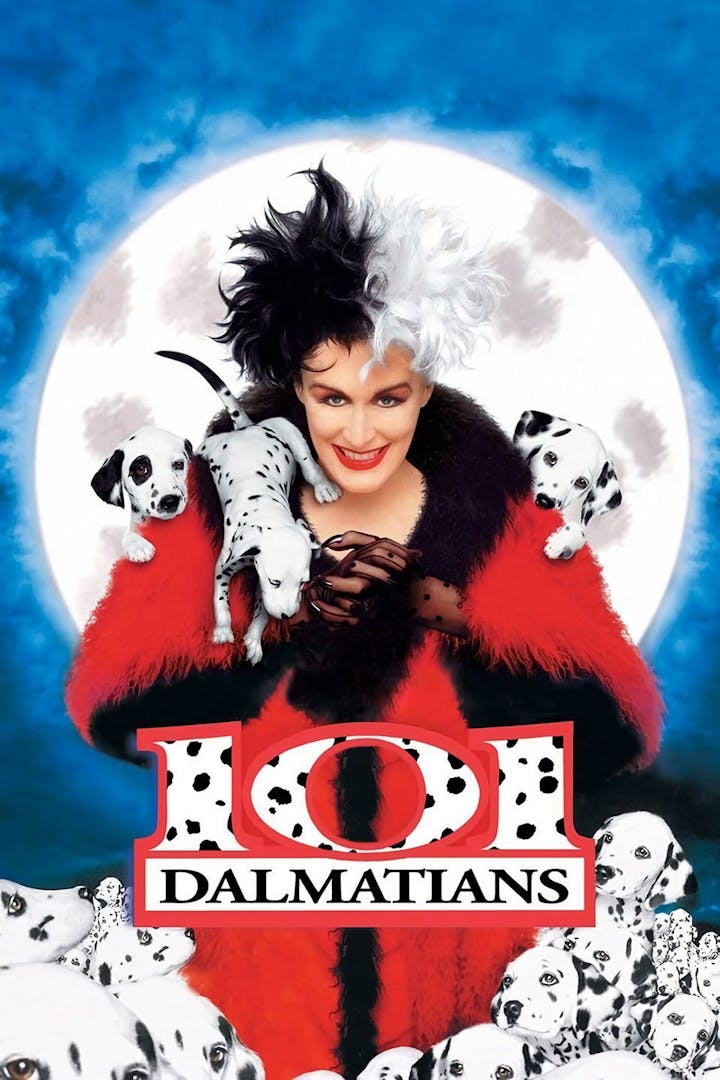 101 Dalmatians Film (1996) | Rated G
101 Dalmatians is a 1996 American live-action comedy adventure film[2] based on Walt Disney's animated 1961 movie adaptation of Dodie Smith's 1956 novel The Hundred and One Dalmatians. Directed by Stephen Herek and co-produced by John Hughes and Ricardo Mestres, it stars Glenn Close, Jeff Daniels, Joely Richardson, Joan Plowright, Hugh Laurie, Mark Williams and Tim McInnerny. Unlike the 1961 film, none of the animals have speaking voices in this version.
Synopsis
After a wild chase in the bustling streets of London, the struggling computer game author, Roger, and his male Dalmatian pet, Pongo--by a welcome twist of fate--are dragged into St. James Park and meet with the charming fashion designer, Anita, and her female Dalmatian companion, Perdita. Soon, one thing will lead to another, and before they know it, Roger and Anita will get married and the adorable Perdita, pregnant. However, their short-lived joy is disrupted when Anita's glamorous but horrible boss, Cruella DeVil, dognaps the innocent puppies with the intention of making a luxurious coat with the dogs' fabulously spotted fur. Eventually, along with Perdita's 15 pups, Cruella will manage to bring the total to the staggering number of 99 Dalmatians; nevertheless, are the cute little puppies as helpless as they look?
About the Milton Theatre
Official Website | Facebook | Twitter | Instagram
The historic Milton Theatre is a uniquely diverse venue where you will find the best local, regional, national, and international talent. Free municipal and on-street parking are available. Full bar and light food options available. This facility is fully accessible.