80th Anniversary Film Screening
A Streetcar Named Desire (1951): Film Screening
A feverish rendition of a heart-rending story, A Streetcar Named Desire gives Tennessee Williams' stage play explosive power on the screen!
Relive the golden age of Hollywood for the 80th Anniversary screening of this film masterpiece!
A Streetcar Named Desire (1951) | Rated PG
A Streetcar Named Desire is a 1951 American drama film, adapted from Tennessee Williams's Pulitzer Prize-winning 1947 play of the same name. It tells the story of a southern belle, Blanche DuBois, who, after encountering a series of personal losses, leaves her aristocratic background seeking refuge with her sister and brother-in-law in a dilapidated New Orleans apartment building. The Broadway production and cast was converted to film with several changes.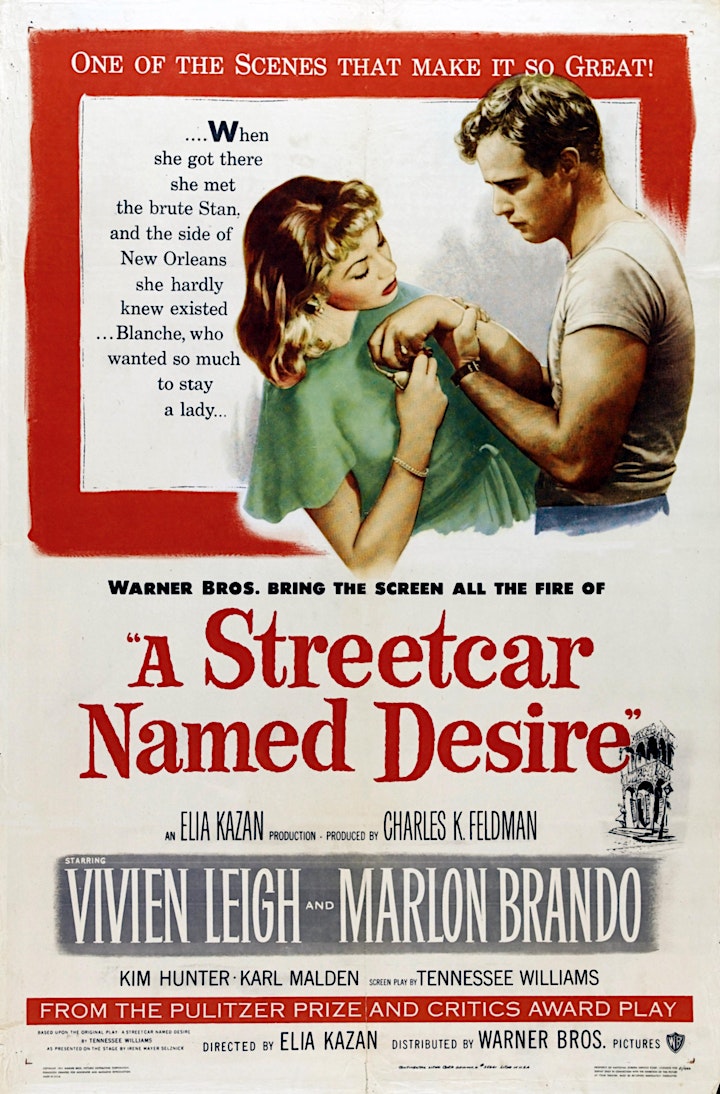 About the Milton Theatre
Official Website | Facebook | Twitter | Instagram
The historic Milton Theatre is a uniquely diverse venue where you will find the best local, regional, national, and international talent. Free municipal and on-street parking are available. Full bar and light food options available. This facility is fully accessible.
Milton Theatre Art House Film Series
The "Milton Theatre Art House Film Series" celebrates some of the very best award-winning films that you may not have heard of! This is the chance for film lovers to appreciate these great works in a physical space where cinema truly comes alive! Now, more than ever, the world needs thought-provoking, meaningful and life-changing art, and the venues in which to experience it. The Milton Theatre Art House Film Series acknowledges the vibrant and multifaceted independent film culture that exists outside of the mainstream cinema while simultaneously celebrating some of Hollywood's greatest releases!