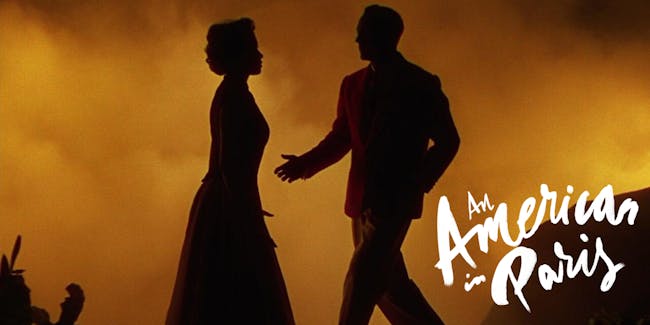 MGM's Musical Masterpiece In Full TECHNICOLOR!
An American in Paris (1951): Film Screening
Three friends struggle to find work in Paris. Things become more complicated when two of them fall in love with the same woman.
"An American in Paris" is one of the most imaginative musical confections turned out by Hollywood! Spotlighting Gene Kelly, Oscar Levant, Nina Foch, and a pair of bright newcomers (Leslie Caron and Georges Guetary) against a cavalcade of George and Ira Gershwin's music.
An American in Paris (1951)
An American in Paris is a 1951 American musical comedy film inspired by the 1928 orchestral composition An American in Paris by George Gershwin. Starring Gene Kelly, Leslie Caron, Oscar Levant, Georges Guétary, and Nina Foch, the film is set in Paris, and was directed by Vincente Minnelli from a script by Alan Jay Lerner. The music is by George Gershwin, with lyrics by his brother Ira, with additional music by Saul Chaplin, the music director.
Jerry Mulligan, a struggling American painter in Paris, is "discovered" by an influential heiress with an interest in more than Jerry's art. Jerry in turn falls for Lise, a young French girl already engaged to a cabaret singer. Jerry jokes, sings and dances with his best friend, an acerbic would-be concert pianist, while romantic complications abound.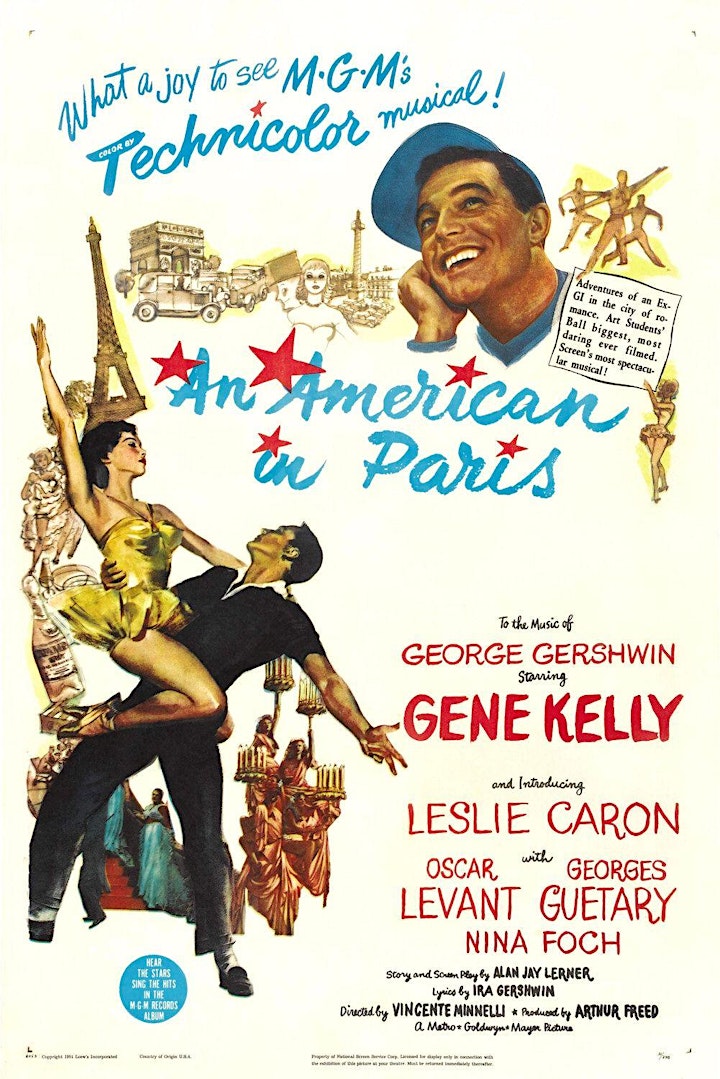 About the Milton Theatre
Official Website | Facebook | Twitter | Instagram
The historic Milton Theatre is a uniquely diverse venue where you will find the best local, regional, national, and international talent. Free municipal and on-street parking are available. Full bar and light food options available. This facility is fully accessible.
Milton Theatre Art House Film Series
The "Milton Theatre Art House Film Series" celebrates some of the very best award-winning films that you may not have heard of! This is the chance for film lovers to appreciate these great works in a physical space where cinema truly comes alive! Now, more than ever, the world needs thought-provoking, meaningful and life-changing art, and the venues in which to experience it. The Milton Theatre Art House Film Series acknowledges the vibrant and multifaceted independent film culture that exists outside of the mainstream cinema while simultaneously celebrating some of Hollywood's greatest releases!