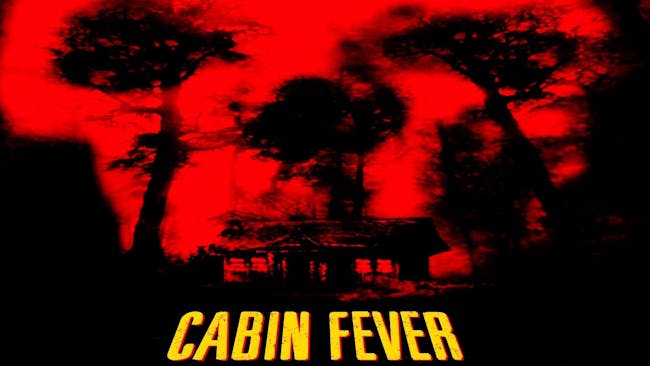 Skype Talk-Back With Director ELI ROTH After The Film! | Rated R
Cabin Fever (2002): Film Screening
$8.00 - $10.00
Tickets At The Door
One of the best "back-to-the-woods" horror films of all time!
Cabin Fever (2002) | Rated R
As a last hurrah after college, friends Jeff, Karen, Paul, Marcy and Bert embark on a vacation deep into the mountains. With the top down and the music up, they drive to a remote cabin to enjoy their last days of decadence before entering the working world. Then somebody gets sick. Karen's skin starts to bubble and burn as something grows inside her, tunneling beneath her flesh. The group is so repulsed, shocked and sickened watching their friend deteriorate before their eyes; they lock her in a shed to avoid infection. As they debate about how to save her, they look at one another and realize that any one of them could also have it. What soon began as a struggle against the disease turns into a battle against friends, as the fear of contagion drives them to turn on each other. The kids confront the terror of having to kill anyone who comes near them, even if it's their closest friend. The survivors have to find help before they're all killed by the virus, or by the local lynch mob out to destroy anyone who may have come in contact with it.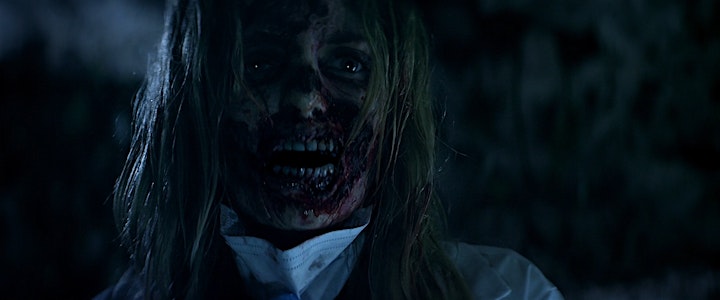 About the Milton Theatre
Official Website | Facebook | Twitter | Instagram
The historic Milton Theatre is a uniquely diverse venue where you will find the best local, regional, national, and international talent. Free municipal and on-street parking are available. Full bar and light food options available. This facility is fully accessible.
Milton Theatre Art House Film Series
The "Milton Theatre Art House Film Series" celebrates some of the very best award-winning films that you may not have heard of! This is the chance for film lovers to appreciate these great works in a physical space where cinema truly comes alive! Now, more than ever, the world needs thought-provoking, meaningful and life-changing art, and the venues in which to experience it. The Milton Theatre Art House Film Series acknowledges the vibrant and multifaceted independent film culture that exists outside of the mainstream cinema while simultaneously celebrating some of Hollywood's greatest releases!