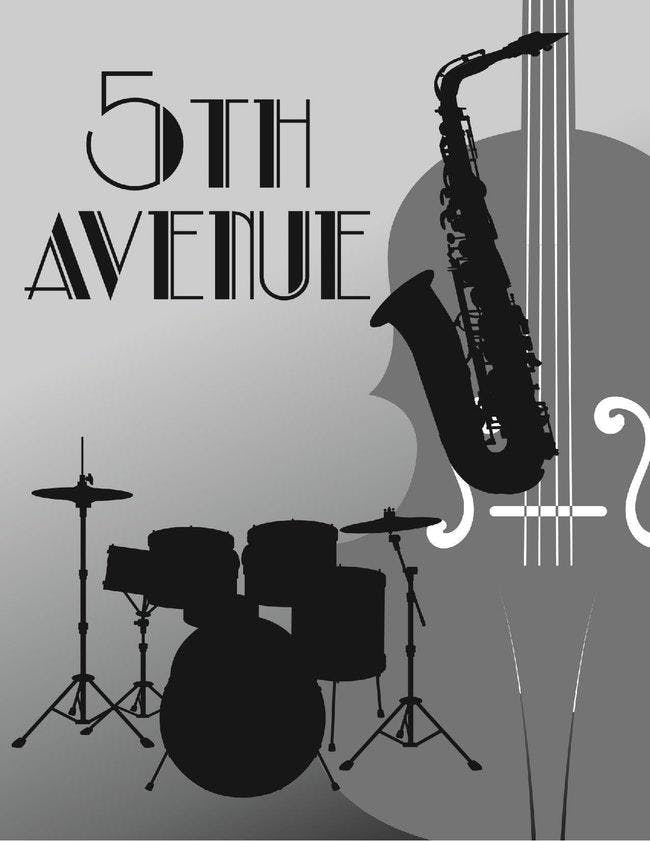 An Evening with 5th Avenue and Friends
5th Avenue
2nd Time Around, Jeff Cooper, Paul Cullen, Jack La Forte, Cody Leavel
Celebrate one of southern Delaware's greatest jazz musicians, Ken Cicerale.
Proceeds from the concert will go towards defraying some of Ken's medical expenses and to establish a scholarship in his name for a local high school student pursuing studies in music at college.
About 5th Avenue
5th Avenue is where jazz meets the Great American Songbook that creates an elegant and intimate musical experience. Their unique arrangements, both vocal and instrumental, exude a level of intimacy, virtuosity and elegance that have been charming audiences at every performance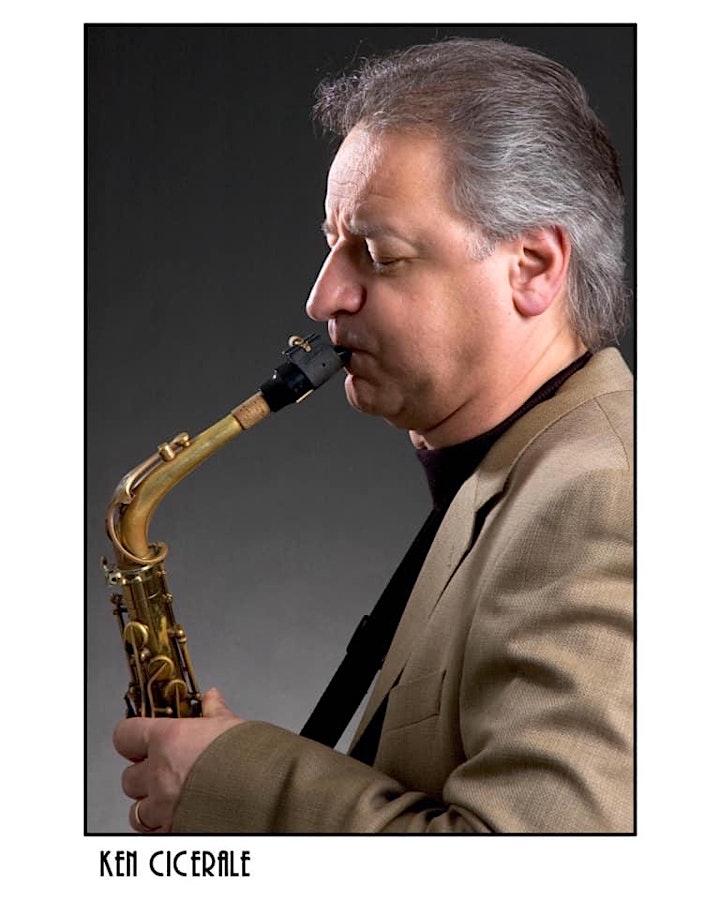 About Ken Cicerale
The tapestry of music lost a bright color today, but your music will always be in my head and my heart. Love you.
11/10/50 - 8/16/19
Ken Cicerale became synonymous with "intimate jazz". Before his death, Ken was performing in various duo, trio and other small group settings. Ken's repertory featured an eclectic mix of music from the
American Songbook along with some pop and jazz classics and his own collection of quirky original works.
A former student of legendary saxophonists Gerry Niewood and Frank Foster, Ken performed for many years as both leader and sideman with various jazz and pop ensembles in the greater New York area. He also toured with several nationally known artists as well as composing and performing incidental music to the highly acclaimed Off-Broadway set of short plays entitled "Close Enough for Jazz." Recordings include "Musings", a duo album with guitarist Monroe Quinn and two solo LPs entitled "Soliloquies" and "Abstractions".
Ken lived in southern Delaware and performed with the jazz group "5th Avenue" which recently released its first album entitled "City Lights." This trio also features Jeff Cooper on acoustic bass and Ken Schleifer on drums. 5th Avenue has performed locally in Delaware as well as NYC and Washington, DC.
For more information, please check out the group's website at www.5thavenuejazz.com.
Ken received a Master's Degree from Montclair State in Classical Music. After graduating, he became a music educator for several years throughout the Newark, NJ public school system. Later, he continued to teach music to middle school students in Monroe Township, NJ. He was a professor at University of Bridgeport (CT) and Delaware Technical Community College. Ken was a lifelong learner of music.
When Ken worked at ASCAP, he introduced all of the jazz activity into his various programs. He was a master at understanding all the core essentials about music and about people. And the bigger magic was how he mixed the two together. Ken was unmatched in his dedication and ability to accomplish goals beyond all expectations.
About the Milton Theatre
The historic Milton Theatre is a uniquely diverse venue where you will find the best local, regional, national, and international talent. Free municipal and on-street parking are available. Full bar and light food options available. This facility is fully accessible.