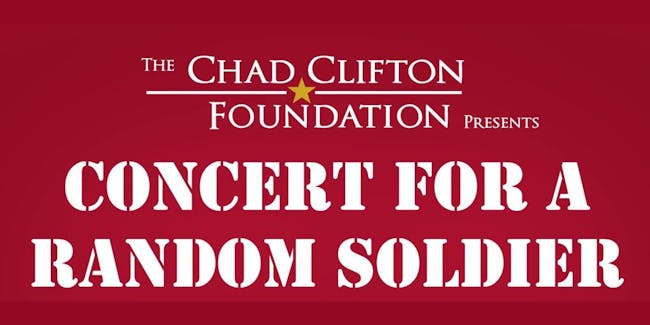 78th Army Dixieland Brass Band
Hot Sauce Band, The Funsters, Dirk Quinn Band, Connor Filicko, Gone Boys
Opening of Milton Theatre Quayside with CONCERT FOR A RANDOM SOLDIER
MILTON THEATRE QUAYSIDE
A brand new dynamic "outdoor events" space next to the historic Milton Theatre along the Broadkill River that is set to influence the look and feel of downtown Milton!
Called the "Milton Theatre Quayside" (pronounced as kee-side), the space will add to a growing list of public areas where people can enjoy outdoor performances and various events. "Quay" has been incorporated in the name (which means, "a platform lying alongside water for loading and unloading ships") as a tribute to the town's shipbuilding history.
Concert For A Random Soldier hosted by The Chad Clifton Foundation that will feature several bands, food trucks, vendors, and will benefit Guitars For Vets and the Milton Theatre. More details to come in the next few weeks!
BYOC! Bring Your Own Chair for this full day of entertainment. Food trucks will be available!
Schedule of Entertainment
2:00 - 78th Army Dixieland Band (Inside the Milton Theatre - FREE Reserved tickets in advance!)
2:30 - **Quayside Ribbon Cutting Ceremony**
3:00 - Hot Sauce Band (Quayside)
4:00 - The Funsters (Quayside)
5:30 - Dirk Quinn Band (Quayside)
7:00 - Connor Filicko (Quayside)
8:00 - Gone Boys (Quayside)
Vendors
Veterans United Outreach - Mobile educational unit, with a variety of information for all veterans and their family members.
Thank You to Our Beer Sponsors
About the Milton Theatre
Website | Facebook | Twitter | Instagram
The historic Milton Theatre is a uniquely diverse venue where you will find the best local, regional, national, and international talent. Free municipal and on-street parking are available. Full bar and light food options available. This facility is fully accessible.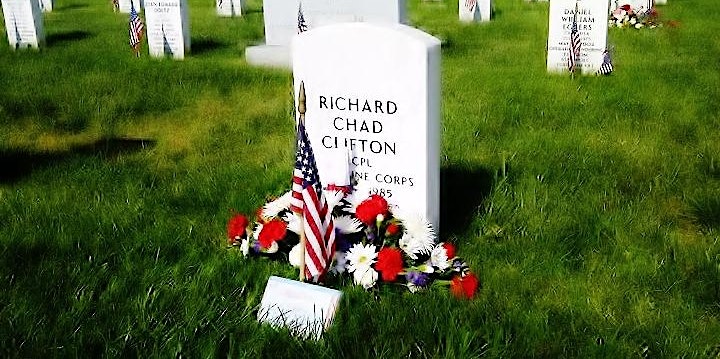 About the Chad Clifton Foundation
Chad was KIA in Iraq in 2005. In his honor we remember the Fallen, aid the wounded, and support those in harm's way.
We Will Not Forget.

About Guitars for Vets
Website | Facebook | Youtube | Twitter
A 501 (c) (3) non profit organization that enhances the lives of ailing and injured military Veterans by providing them free guitars and music instruction.
Our primary focus is using the healing power of music to help our veterans. Whether we agree or disagree with the decision to go to war, one thing is for certain: there are men and women who bravely fight for and honorably represent our country. As a consequence of war, many of our soldiers come home with physical and emotional injuries. They need our help.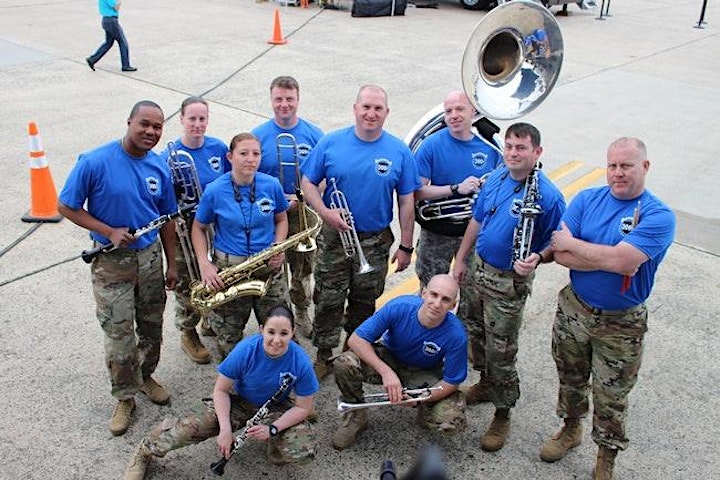 78th Army Dixieland Brass Band (2:00 PM inside the Milton Theatre)
Youtube | Facebook | Reserve FREE Tickets
This is a FREE concert but tickets are required. Get your FREE reserved seating tickets on the link or contact the box office.
The 78th Army Band is one of the premier musical ambassadors for the 99th Readiness Division, United States Army Reserve. Commander of the 99th DIV (R) is Major General Troy D. Kok and the Command Sergeant Major is Andrew Lombardo.
The 78th Army Band consists of over 40 talented musicians from throughout the Northeast, from Massachusetts to Virginia and Kentucky. Band members are called upon as Army Reservists to provide entertainment for civic and military ceremonies; parades and concerts; and perform a variety of music including classical, concert, marches/patriotic, pop and jazz. The mission of the band is to furnish music whenever and wherever assigned while serving our nation and our community.
The 78th Army Band performs at numerous events, including military ceremonies, public community concerts, public parades, and school performances. In 2018, the 78th was the featured musical unit during the "Power in the Pines" Air Show at Joint Base McGuire-Dix-Lakehurst, and led the 2018 National Memorial Day Parade in Washington, D.C.
The Fort Dixieland Brass Band is a Music Performance Team from the 78th Army Band. Established in 2011, they perform in the New Orleans-style brass band tradition, using rock, R&B, and pop music from the 1970's to today. Locally, they have performed at the Rehoboth Beach Bandstand and in Ocean City, MD, and throughout the Northeast footprint of the 78th Army Band and 99th Readiness Division. The team is directed by SFC Nicholas Greeson, and the 78th Army Band is under the command of CW3 Luis Santiago.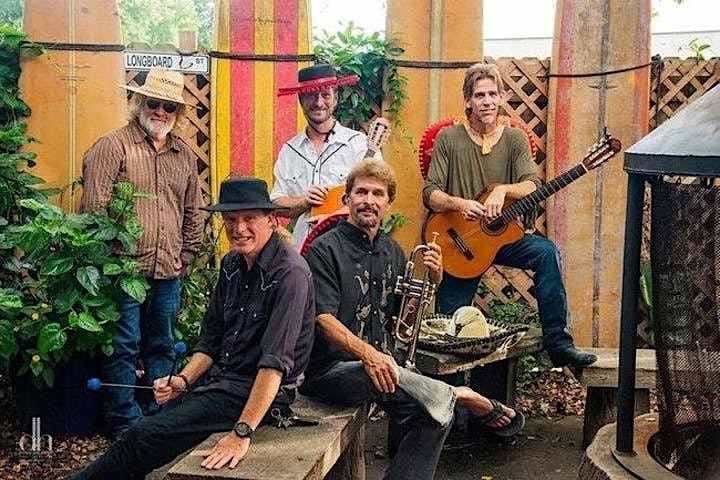 About Hot Sauce Band (3:00 PM Quayside Stage)
The Hot Sauce band is available as a duo, trio, quartet, or quintet, all under the guidance of front man and maestro David Aman.
David grew up in Italy and Spain and studied Spanish guitar in Madrid. A lover of classical Baroque music, he moved to London in 1992 and performed throughout England for two years.
Moving to Texas had him fall in love with Latin music of all types from Mexico to Venezuela to Brazil and of course the music of Spain.
Having been lucky enough to live all around the world, David is proud to call Delaware home.
About The Funsters (4:00 PM Quayside Stage)
It would be hard to find a band that has more fun than The Funsters. That is why they are still entertaining thousands of people after 20+ years of playing together. In this ten-piece band there has not been one personnel change in twelve years. Their spirit and camaraderie on stage The Funsters apart from other bands offering the same type of musical entertainment.
What about the music? Well, it can be anything from Frank Sinatra to The Rolling Stones, The Beatles to Al Green. With a three-piece horn section, four lead vocalists and a guitarist that has toured the world with Joe Cocker, Scandal and Paul Young (to name a few), it is uncommon for any band to match the musical breadth of The Funsters. In fact, with a song list so vast, the members find themselves disappointed that they can't "play them all" at every performance. With this kind of flexibility, The Funsters can customize a night of music that will be perfect for any event.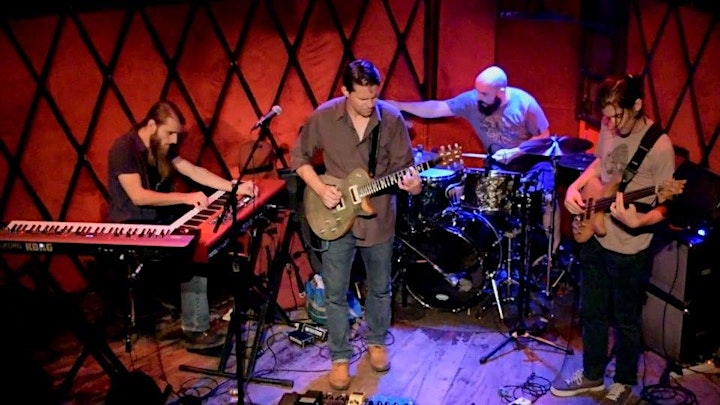 About Dirk Quinn Band (5:30 PM Quayside)
Dirk Quinn is the guitarist for a high energy funk/jazz band based out of Philadelphia that travels extensively throughout the US and Canada. Utilizing over a decade of steady performing, Quinn has developed a unique and progressive style - one that appeals to a wide variety of music listeners with fans ranging from the jam band hippies to the jazz snobs.
Quinn was initially attracted to the guitar as a teenager after being introduced to classic rock giants such as Led Zeppelin and The Beatles. Refining his artistic message coupled with a fresh, new outlook and a deeper musical/life philosophy opened up to him the world of jazz.
Surrounding himself with a group of extremely talented and like-minded musicians, Quinn has been playing shows across North America while receiving an ever increasing amount of media attention. His music has now been featured on over 100+ radio stations worldwide and gets regular airplay in his hometown of Philadelphia.
Notable spins include the "Pick of the Day" on WXPN in Philadelphia as well as on the nationally syndicated "Keller's Cellar" broadcast hosted by Keller Williams.
The band's infectious energy and musical interplay routinely attract listeners that are admittedly more accustomed to lyric-based music. With great melodic sensibilities, rhythmic experimentation and an accessible modern edge, the Dirk Quinn Band is jazz/funk improvisation at its most exciting!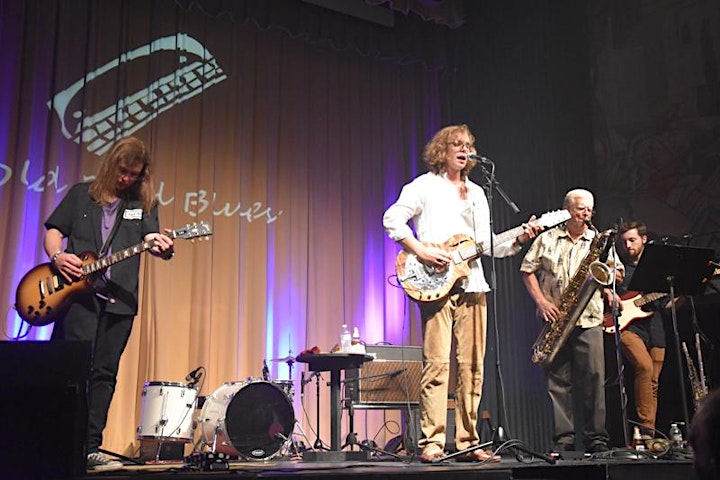 About Connor Filicko (7:00 PM Quayside)
"To play the blues, you really have to commit yourself to the tradition and heritage of the music. Connor is doing just that." Music Promoter Sydney Arzt.
Hailing from Milton, Connor Filicko grew up in a household that had a belief in the divine importance of listening to music. When Connor was introduced to artists who influenced The Rolling Stones or Steve Winwood, his infatuation with the blues, especially harp, skyrocketed around the age of thirteen. Connor's father began bringing Connor to local music venues where he got lessons and experienced playing with professional musicians. At the age of sixteen he released his first album.
Along with his passion for music, Connor is passionate about the world and international affairs. He embraces the unique and commends art. He recognizes soul and spirit and personality. He believes that there would be no individualism without different backgrounds and that without the influence, understanding, or respect of different cultures one cannot further themself as a human being.
In Connor's eyes music is more than invisible vibrations delivered from the instrument to the eardrum. Music is art; it's a depiction of the artist's emotions at their most empowering moment. There's nothing he enjoys more than to be caught in the middle of the groove, playing tight in the pocket where every single note is a gut punch to the soul.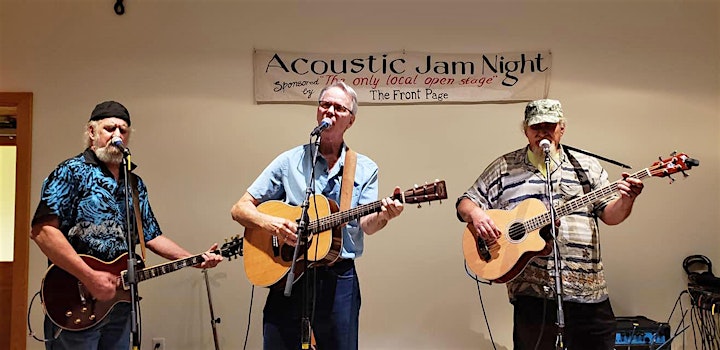 About Gone Boys (8:00 PM Quayside)
The Gone Boys — Steve Wilson, Mike Long and Terry Plowman — have been bringing their eclectic mix of acoustic rock, country and blues to local audiences since the 1980s. They deliver a fun, entertaining stage presence as they cover songs by such acts as Little Feat, Los Lobos, John Prine, Ryan Adams, Tom Petty and John Fogerty. For the Concert for A Random Soldier, they will be joined on stage by veteran drummer Ken Schleifer.
*** PRE-ORDER YOUR CONCERT FOR A RANDOM SOLDIER 2019 T-SHIRTS AHEAD OF SUNDAY'S EVENT ***
Just go to tickets and select the size and they will be ready for pick-up at our merchandise table.