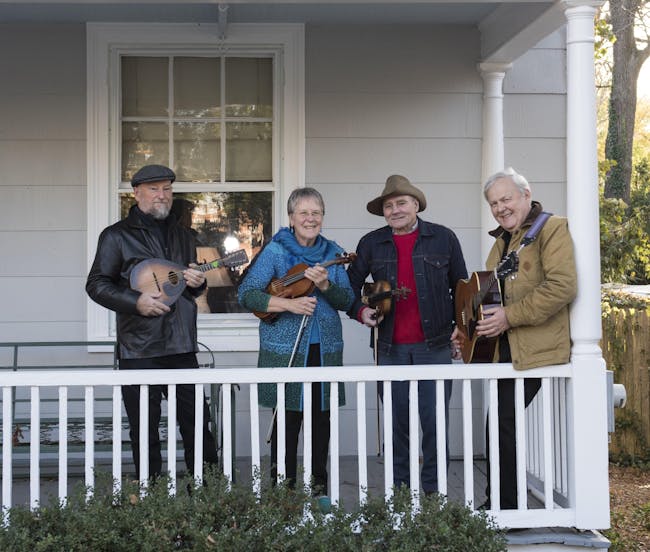 American and Irish folk band, featuring ballads and fiddle tunes. The first 100 people to arrive at the venue receives a free CD!
Traditional Music, Live and Vibrant
A Milton Theatre favorite! The Fellow Travelers are back with all of your favorite Irish folk music using instruments you rarely see on a stage anymore! Hear fiddles, whistles, Highland bagpipes, didgeridoo, mandolin, banjo, guitar, Irish bouzouki, accordion, and bodhran!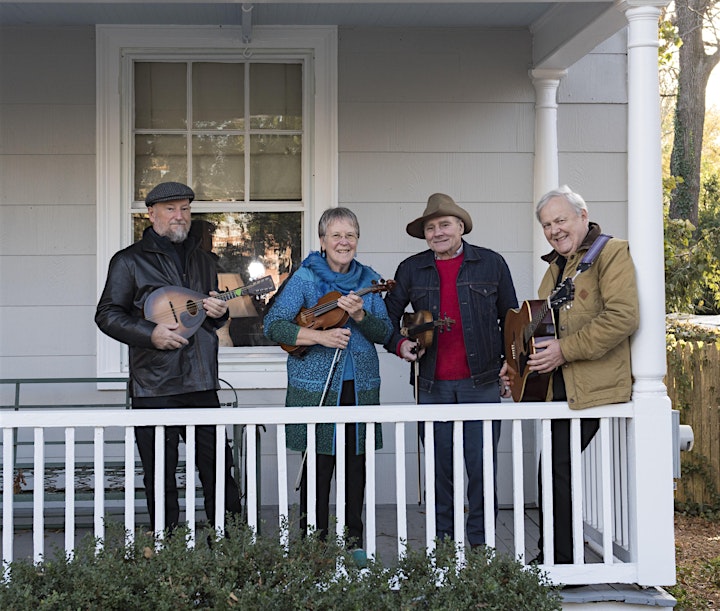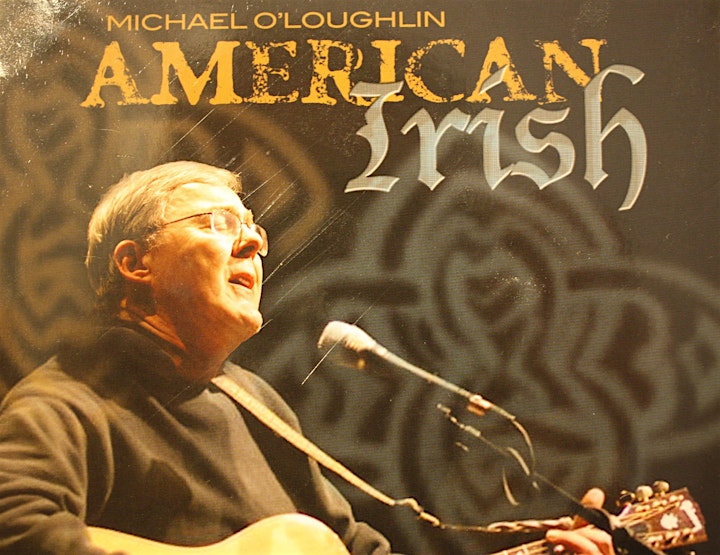 About Fellow Travelers
The Fellow Travelers, with a stage filled with many traditional instruments, specializes in multi-instrumental prowess along with three & four part harmony vocals. This group of Fellow Travelers expresses their music through a panoply of sound: along with those vocal harmonies, you'll find everything from fiddles and whistles to Highland bagpipes and didgeridoo…not to exclude mandolin, banjo, guitar, Irish bouzouki, accordion, and bodhran.
To be sure, the musical effort includes seasonal Irish standards, as well foot-stomping jigs and reels and a few Appalachian traditions that are historically linked with the Irish and Scottish music that migrated to the American social milieu and back: fusion is inevitably part of the contemporary experiences which the Fellow Travelers aspire to express in its ongoing musical journey.
The "Fellow Travelers" is a Salisbury-based acoustic band specializing in Irish, Celtic and American folk music. The four person band features two part vocal harmonies, guitar, mandolin, fiddles, hammered dulcimer, Irish bodhran (drum) and harmonica.
The band plays jigs and reels as well as ballads and songs that cover the range of human experience.
Band members are: Michael O'Loughlin, David Kohut, Meri Holden, and Brad Stevens.
About the Milton Theatre
Official Website | Facebook | Twitter | Instagram
The historic Milton Theatre is a uniquely diverse venue where you will find the best local, regional, national, and international talent. Free municipal and on-street parking are available. Full bar and light food options available. This facility is fully accessible.