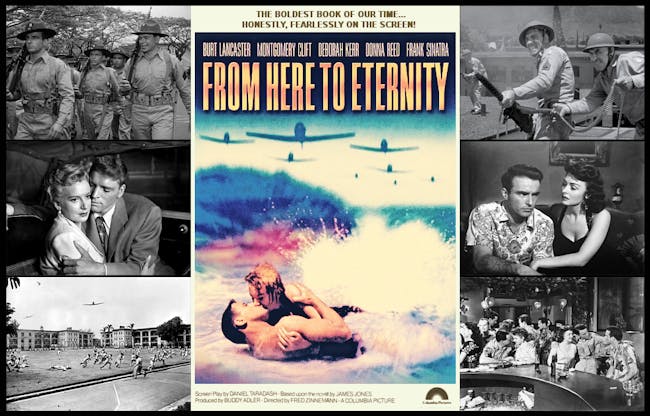 From Here to Eternity (1953) Film Screening - Matinee
A private is cruelly punished for not boxing on his unit's team, while his captain's wife and second-in-command are falling in love.
From Here to Eternity (1953)
Website | Not Rated
It's 1941. Robert E. Lee Prewitt has requested Army transfer and has ended up at Schofield in Hawaii. His new captain, Dana Holmes, has heard of his boxing prowess and is keen to get him to represent the company. However, 'Prew' is adamant that he doesn't box anymore, so Captain Holmes gets his subordinates to make his life a living hell. Meanwhile Sergeant Warden starts seeing the captain's wife, who has a history of seeking external relief from a troubled marriage. Prew's friend Maggio has a few altercations with the sadistic stockade Sergeant 'Fatso' Judson, and Prew begins falling in love with social club employee Lorene. Unbeknownst to anyone, the Japanese bombing of Pearl Harbor looms in the distance.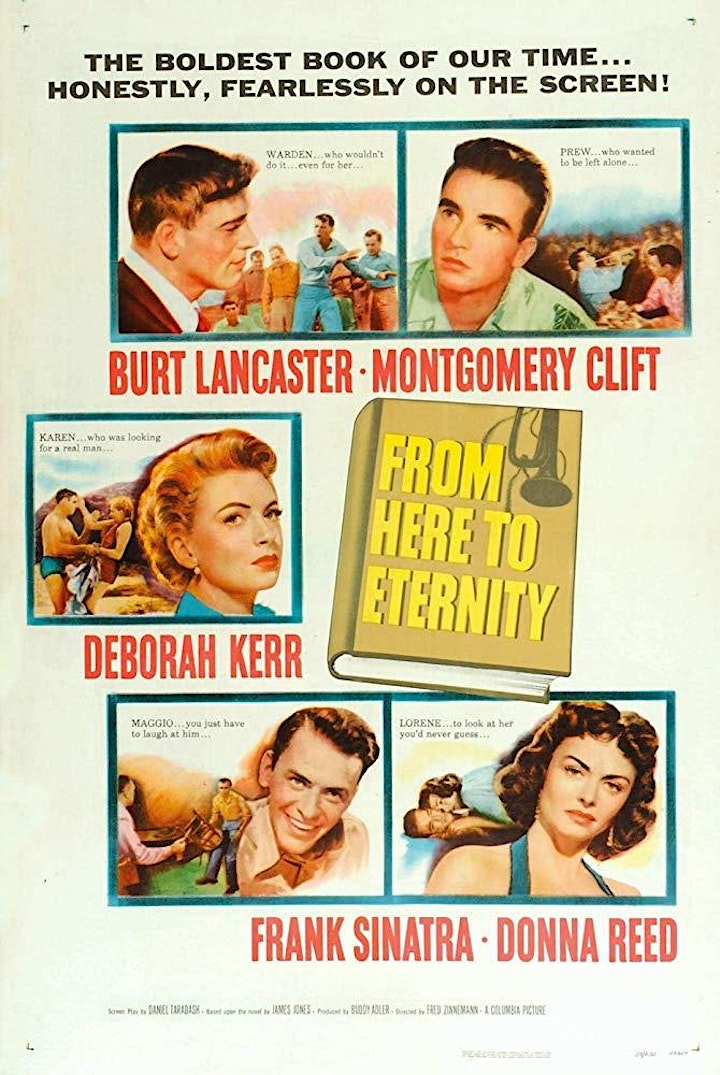 About the Milton Theatre
Official Website | Facebook | Twitter | Instagram
The historic Milton Theatre is a uniquely diverse venue where you will find the best local, regional, national, and international talent. Free municipal and on-street parking are available. Full bar and light food options available. This facility is fully accessible.
Milton Theatre Art House Film Series
The "Milton Theatre Art House Film Series" celebrates some of the very best award-winning films that you may not have heard of! This is the chance for film lovers to appreciate these great works in a physical space where cinema truly comes alive! Now, more than ever, the world needs thought-provoking, meaningful and life-changing art, and the venues in which to experience it. The Milton Theatre Art House Film Series acknowledges the vibrant and multifaceted independent film culture that exists outside of the mainstream cinema while simultaneously celebrating some of Hollywood's greatest releases!