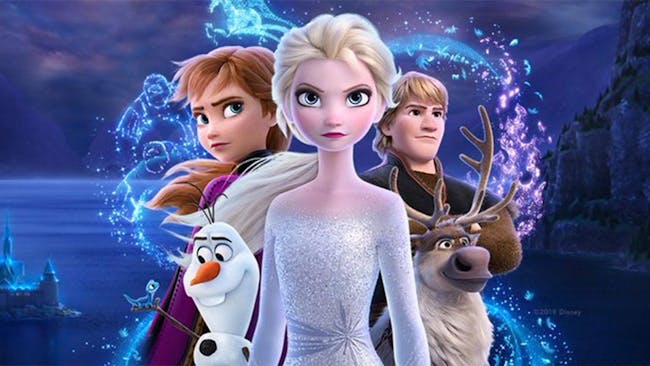 Frozen II (2019) Film Screening: Dress Up & Sing Along!
Anna, Elsa, Kristoff, Olaf and Sven leave Arendelle to set out to find the origin of Elsa's powers in order to save their kingdom.
Dress-Up & Sing-Along!!! Join the costume parade before the screening and win prizes for "Best In Costume"!
Frozen II (2019)
Website | Rated G
Having harnessed her ever-growing power after lifting the dreadful curse of the eternal winter in Frozen (2013), the beautiful conjurer of snow and ice, Queen Elsa, now rules the peaceful kingdom of Arendelle, enjoying a happy life with her sister, Princess Anna. However, a melodious voice that only Elsa can hear keeps her awake, inviting her to the mystical enchanted forest that the sisters' father told them a long time ago. Now, unable to block the thrilling call of the secret siren, Elsa--along with Anna, Kristoff, Olaf, and Sven--summons up the courage to follow the voice into the unknown, intent on finding answers in the perpetually misty realm in the woods. More and more, an inexplicable imbalance is hurting not only her kingdom but also the neighbouring tribe of Northuldra. Can Queen Elsa put her legendary magical skills to good use to restore peace and stability?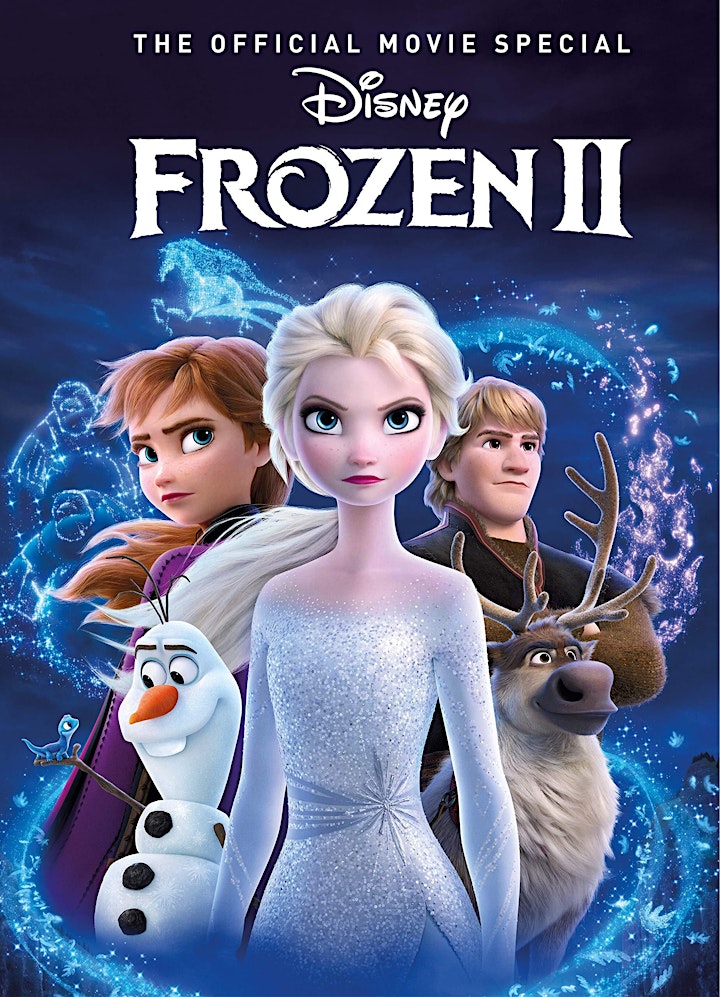 About the Milton Theatre
Official Website | Facebook | Twitter | Instagram
The historic Milton Theatre is a uniquely diverse venue where you will find the best local, regional, national, and international talent. Free municipal and on-street parking are available. Full bar and light food options available. This facility is fully accessible.
Milton Theatre Art House Film Series
The "Milton Theatre Art House Film Series" celebrates some of the very best award-winning films that you may not have heard of! This is the chance for film lovers to appreciate these great works in a physical space where cinema truly comes alive! Now, more than ever, the world needs thought-provoking, meaningful and life-changing art, and the venues in which to experience it. The Milton Theatre Art House Film Series acknowledges the vibrant and multifaceted independent film culture that exists outside of the mainstream cinema while simultaneously celebrating some of Hollywood's greatest releases!