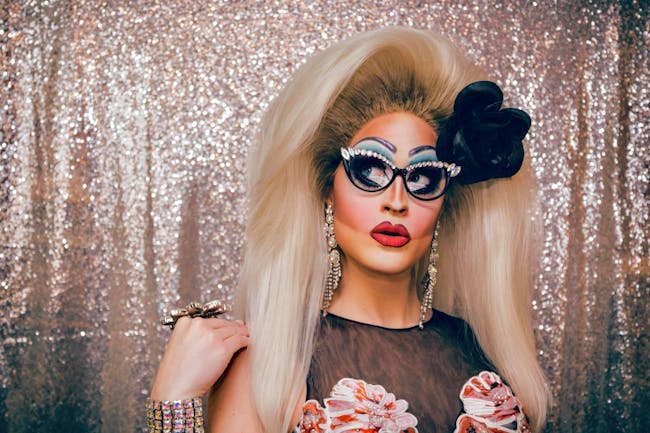 Drag Extravaganza In A One Of A Kind Game Show!
Games With Magnolia!
A Milton Theatre Favorite Returns for Another Hilarious Night!
She's back for another drag extravaganza! The zany Magnolia Applebottom has delighted audience members with her hilarious antics and witty comebacks, and now she has her own one-of-a-kind game show!
Audience participation will be a must at this game show! Audience members will have a chance to play "Match Game," "The Newlywed Game," "Name That Tune," "Minute to Win It" and much more. Buy tickets now to be a part of favorite Magnolia Games live on stage!
About Magnolia Applebottom
Magnolia Applebottom is a world class cabaret performer from Jackson, Mississippi. Mrs. Applebottom is a mid-life crisis at its finest. She's kooky, she's cool, she barley finished school but she knows how to put a smile on any face. Even those with a cleft lip. So like her page and share her antics with your friends. Maybe go to a Magnolia Applebottom show!
About the Milton Theatre
The historic Milton Theatre is a uniquely diverse venue where you will find the best local, regional, national, and international talent. Free municipal and on-street parking are available. Full bar and light food options available. This facility is fully accessible.