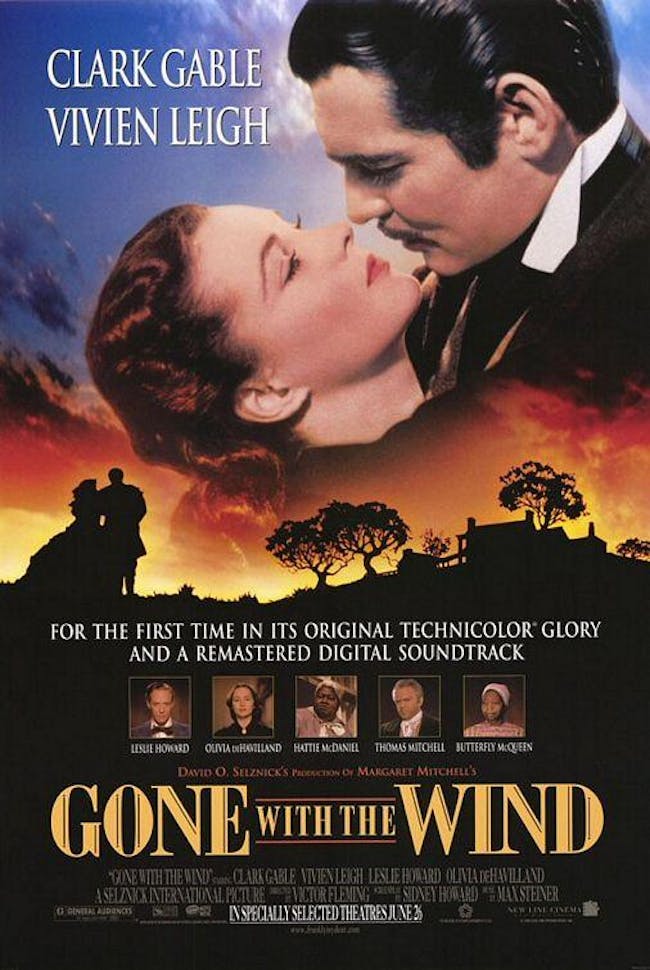 80th Anniversary Film Screening
Gone With The Wind (1939): Film Screening - Matinee
$8.00 - $10.00
Sales Ended
Celebrate the 80th Anniversary of this classic film featuring turbulent romance during the American Civil War and Reconstruction.
Gone with the Wind (1939) | Rated G
Gone with the Wind is a 1939 American epic historical romance film adapted from the 1936 novel by Margaret Mitchell. The film was produced by David O. Selznick of Selznick International Pictures and directed by Victor Fleming. Set in the American South against the backdrop of the American Civil War and the Reconstruction era, the film tells the story of Scarlett O'Hara, the strong-willed daughter of a Georgia plantation owner. It follows her romantic pursuit of Ashley Wilkes, who is married to his cousin, Melanie Hamilton, and her subsequent marriage to Rhett Butler. The leading roles are played by Vivien Leigh (Scarlett), Clark Gable (Rhett), Leslie Howard (Ashley), and Olivia de Havilland (Melanie).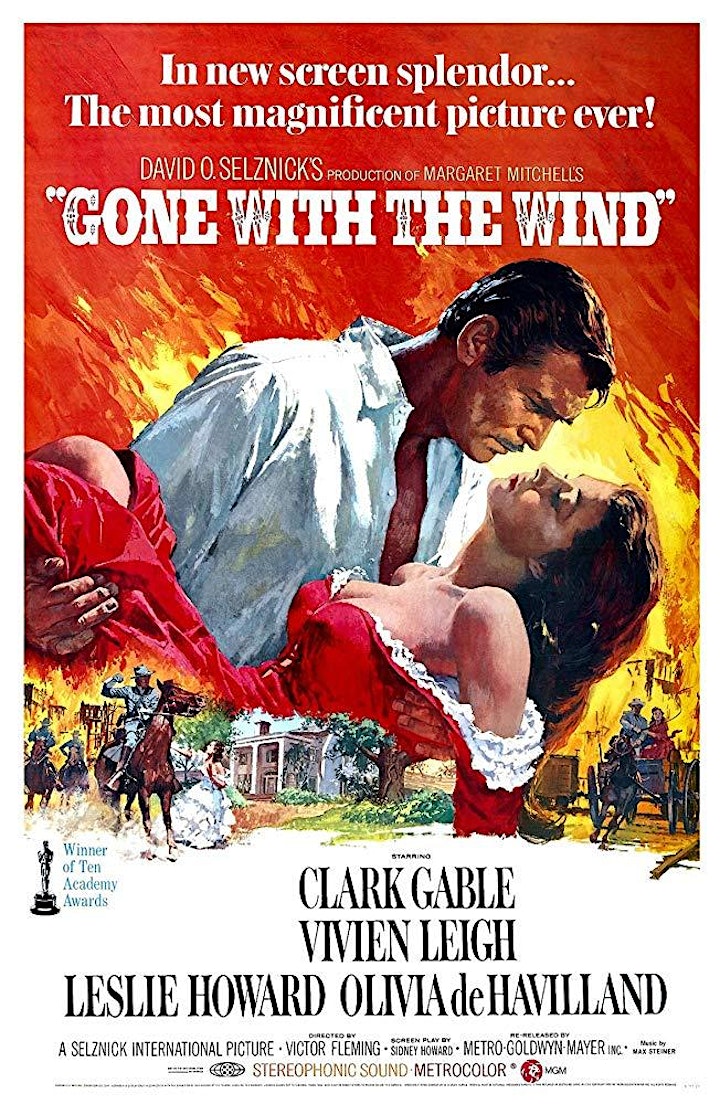 About the Milton Theatre
Official Website | Facebook | Twitter | Instagram
The historic Milton Theatre is a uniquely diverse venue where you will find the best local, regional, national, and international talent. Free municipal and on-street parking are available. Full bar and light food options available. This facility is fully accessible.
Milton Theatre Art House Film Series
The "Milton Theatre Art House Film Series" celebrates some of the very best award-winning films that you may not have heard of! This is the chance for film lovers to appreciate these great works in a physical space where cinema truly comes alive! Now, more than ever, the world needs thought-provoking, meaningful and life-changing art, and the venues in which to experience it. The Milton Theatre Art House Film Series acknowledges the vibrant and multifaceted independent film culture that exists outside of the mainstream cinema while simultaneously celebrating some of Hollywood's greatest releases!