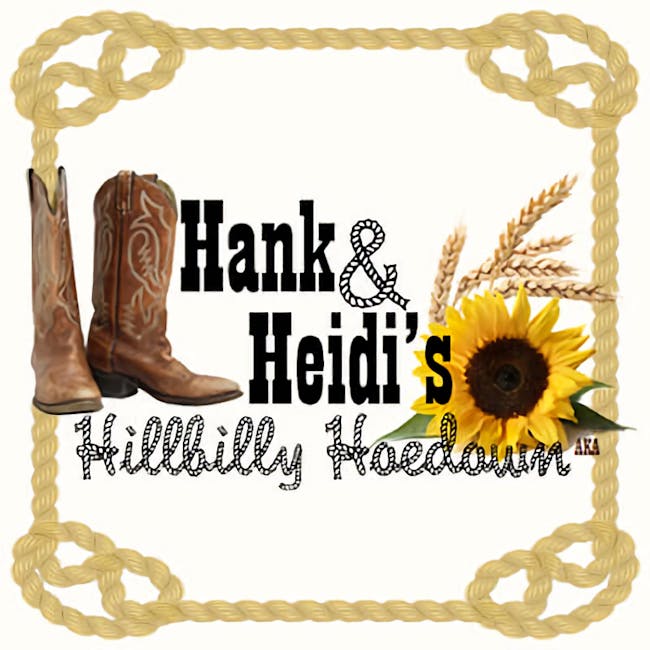 An Interactive Dinner Theatre
Hank & Heidi's Hillbilly Hoedown Wedding
Dinner Included! Cash bar available. Parties wishing to sit together must purchase together.
Dinner Included
Join us for a delicious catered dinner by Fat Daddy's BBQ Grille including: Beef brisket, pulled pork, BBQ chicken, mac & cheese, baked beans, coleslaw, a roll, and a variety of BBQ sauces!
You're Invited
Guests are invited to the friendly confines of the Hazzard County Fair, complete with arcade games and wacky folks to greet them. The fair is the perfect setting for a celebration of the young love of Hank and Heidi as they get hitched! You'll meet Uncle Buford, Lugnuts and Dolly Portion and a whole host of wacky family, friends and a few 'unexpected guests' at the wedding. There will be "winin', dinin' dancin', and romancin'" going on all night long at this hilarious hootnanny of a hoedown! This show is full of great food, music, and fun for everyone. Wear your 10-gallon hat and boots and be ready to dance the night away!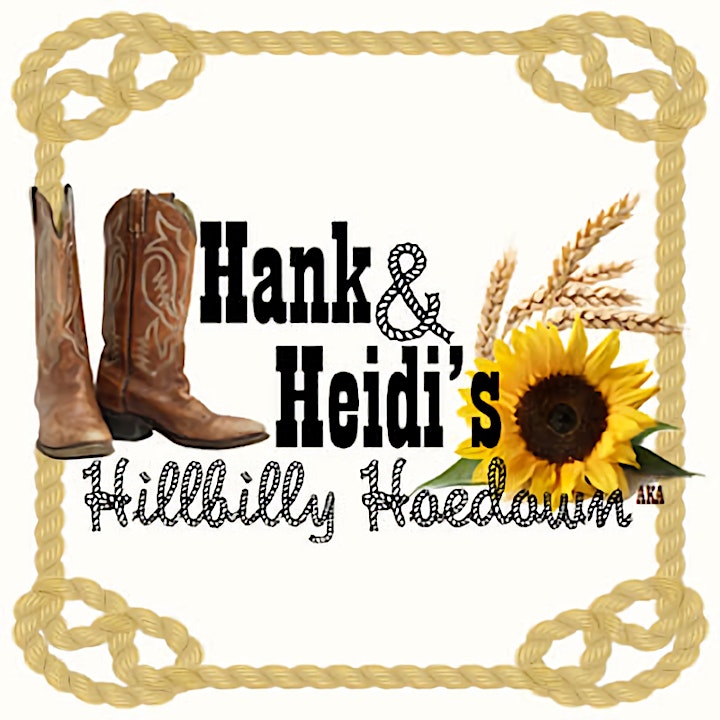 About Ovation Dinner Theatre
Website | Facebook | Twitter | Instagram | Youtube
Innovative, AUDIENCE INTERACTIVE, dinner theatre entertainment presented directly at your restaurant, dining establishment, fundraising event, residential community, company event, team building event, church, fire hall, golf communities.
Carreen Kouts and Lenne Sirasky founded Ovation Dinner Theatre in September, 2014 with a vision of taking the traditional brick & mortar dinner theatre experience "on the road"…..and that road continues to grow!
Owners Carreen Kouts, Lenne Sirasky, Nancy & Mort Mikkelsen proudly present Ovation Dinner Theatre's unique, innovative, audience interactive, "At Your Venue" entertainment. Ovation offers a vast library of themed, comedy murder mysteries along with popular and familiar, audience interactive "wedding style" productions for your entertainment needs. With humble beginnings at a local restaurant in a small Delaware town to now over hundreds of venues, Ovation Dinner Theatre's trend-setting events continue to entertain tens of thousands throughout Maryland, Delaware, Pennsylvania, Washington, D.C., and Virginia. Whether it's fine dining at your favorite venue, raising funds for your association, human resources team building, a residential/golf community event, or an annual corporate affair, Ovation Dinner Theatre offers entertainment – directly at your venue – like none other….."this is not your father's dinner theatre"!
About the Milton Theatre
Official Website | Facebook | Twitter | Instagram
The historic Milton Theatre is a uniquely diverse venue where you will find the best local, regional, national, and international talent. Free municipal and on-street parking are available. Full bar and light food options available. This facility is fully accessible.