The Scariest Film of 2018! A Halloween Must See! | Rated R
Hereditary (2018): Film Screening
$8.00 - $10.00
Sales Ended
Celebrate Mischief Night with Hereditary, the scariest movie of 2018, on the Milton Theatre big-screen!
Hereditary (2018) | Rated R
Hereditary is a 2018 American psychological horror drama film written and directed by Ari Aster, in his feature directorial debut. It stars Toni Collette, Alex Wolff, Milly Shapiro and Gabriel Byrne.
When the matriarch of the Graham family passes away, her daughter's family is haunted by tragic and disturbing occurrences as they begin to unravel cryptic and increasingly terrifying secrets about their ancestry.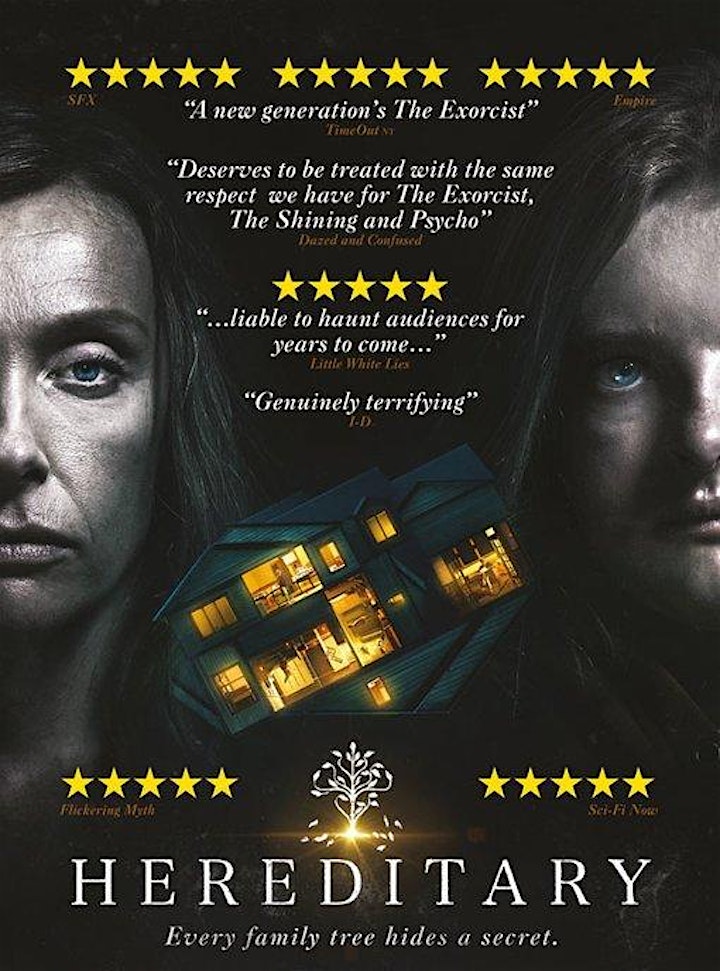 About the Milton Theatre
Official Website | Facebook | Twitter | Instagram
The historic Milton Theatre is a uniquely diverse venue where you will find the best local, regional, national, and international talent. Free municipal and on-street parking are available. Full bar and light food options available. This facility is fully accessible.
Milton Theatre Art House Film Series
The "Milton Theatre Art House Film Series" celebrates some of the very best award-winning films that you may not have heard of! This is the chance for film lovers to appreciate these great works in a physical space where cinema truly comes alive! Now, more than ever, the world needs thought-provoking, meaningful and life-changing art, and the venues in which to experience it. The Milton Theatre Art House Film Series acknowledges the vibrant and multifaceted independent film culture that exists outside of the mainstream cinema while simultaneously celebrating some of Hollywood's greatest releases!