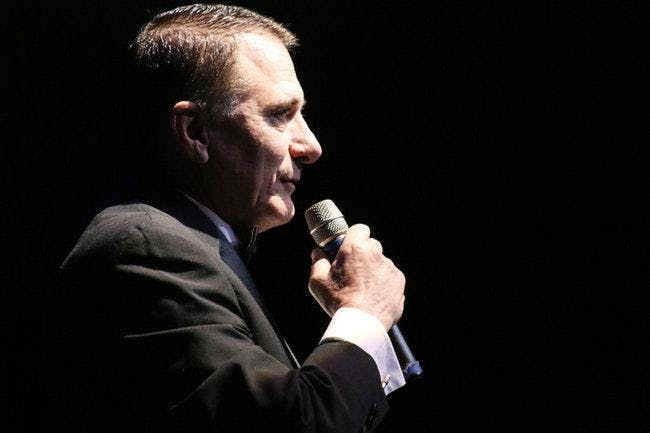 Sinatra - The Musical
Tony Sands
This show is a must-see for any Sinatra fan!
You'll never get a chance to see Frank Sinatra, or even Frank Sinatra Jr., perform in concert, but some people say that Tony Sands is the next best thing. This show is a must-see for any Sinatra fan! A multimedia extravaganza Tony Sands has incorporated stunning graphics. The show starts with Sinatra's early days with Tommy Dorsey in the bright lights of New York City, and brings us to his comeback at Madison Square Garden, the "Main Event." Don't miss this one of a kind musical tribute to Frank Sinatra. It's as if Frank walked off the screen and onto the stage!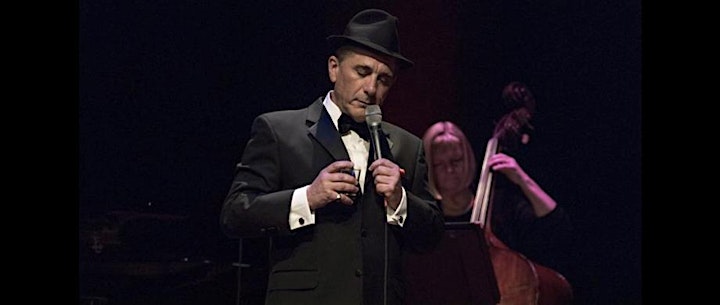 About Tony Sands
Lifelong Sinatra fans have been fascinated when they hear Tony Sands start to croon. They think 'Old Blue Eyes' has come back to life. For more than 20 years, Tony Sands has been perfecting his act, and wooing audiences all over the United States. Sands caught the Sinatra bug as a child growing up in South Philly.
"When I was 12 or 13 years old, that's when I first wanted to sing," Sands says. "My family played Sinatra records all the time, and I started singing along. The next thing I knew, I just fell in love with his music...and here I am." His silky, mesmerizing, and tantalizing rendition of the 'Chairman of the Board's' style, has caught the eye of the entertainment community, and audiences from around the country. Tony has performed at many Manhattan restaurants, Zanzibar Blue Jazz Club in Philadelphia, The Ritz Carlton Hotel in Philadelphia, The Harvard Club in New York City, and The Breakers Hotel, just to name a select few. During the winter months, Tony performs at various venues in Florida, such as Country Clubs, to standing ovations every night. Tony's impressive resume includes performances at Tropicana Casino & Resort, Trump Castle & Casino, and Harrah's Hotel & Casino, all in Atlantic City. His performances in Reno, Nevada at the Eldorado Resort Casino have been sold out, time after time. Tony has also made multiple television appearances up and down the east coast. 'Rat Pack Together Again,' is a widespread favorite show that Tony produced in 2010. His portrayal of 'The Legend,' in this revue is 'spot on!' Tony's most current production is a never before seen musical journey about the life and times of the late Frank Sinatra called, 'It Was A Very Good Year,' starring Tony Sands as 'The Voice.' This production includes all of Tony's best loved songs, as well as Sinatra's! From the early days with Tommy Dorsey, to the bright lights of New York City, and the silver screen of Hollywood, leading up to Sinatra's 'Main Event' comeback, this one of a kind musical tribute to the late Frank Sinatra is a 'Must See!' Tony captivates his audiences with the mannerisms, illusion, and romance that have made him one of the most popular entertainers around. 'Luck Be A Lady' is one of Tony's favorite Sinatra tune.
About the Milton Theatre
Official Website | Facebook | Twitter | Instagram
The historic Milton Theatre is a uniquely diverse venue where you will find the best local, regional, national, and international talent. Free municipal and on-street parking are available. Full bar and light food options available. This facility is fully accessible.