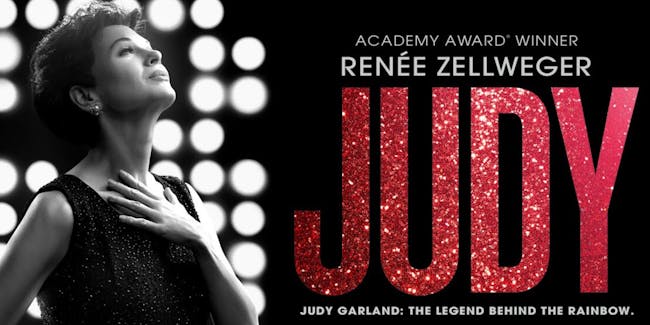 An Inside Look into Judy Garlands Life! Rated PG-13
Judy (2019): Film Screening - Matinee
$8.00 - $10.00
Sales Ended
Led by a deeply committed performance from Renée Zellweger, Judy captures the waning days of a beloved performer with clear-eyed compassion.
Winter 1968 and showbiz legend Judy Garland arrives in Swinging London to perform a five-week sold-out run at The Talk of the Town. It is 30 years since she shot to global stardom in The Wizard of Oz, but if her voice has weakened, its dramatic intensity has only grown. As she prepares for the show, battles with management, charms musicians and reminisces with friends and adoring fans, her wit and warmth shine through. Even her dreams of love seem undimmed as she embarks on a whirlwind romance with Mickey Deans, her soon-to-be fifth husband. Featuring some of her best-known songs, the film celebrates the voice, the capacity for love, and the sheer pizzazz of "the world's greatest entertainer."
Judy (2019) | Rated PG-13
Judy is a 2019 biographical drama film about American singer and actress Judy Garland. Directed by Rupert Goold, it is an adaptation of the Olivier- and Tony-nominated West End and Broadway play End of the Rainbow by Peter Quilter. The film stars Renée Zellweger as Garland, with Jessie Buckley, Finn Wittrock, Rufus Sewell, and Michael Gambon in supporting roles.
The film follows Judy Garland's career during the last year of her life when she relocated her stage career to Britain. After some initial success for a run of sell-out concerts at the Talk of the Town in London, her efforts eventually stop making progress and even start to worsen due to health issues.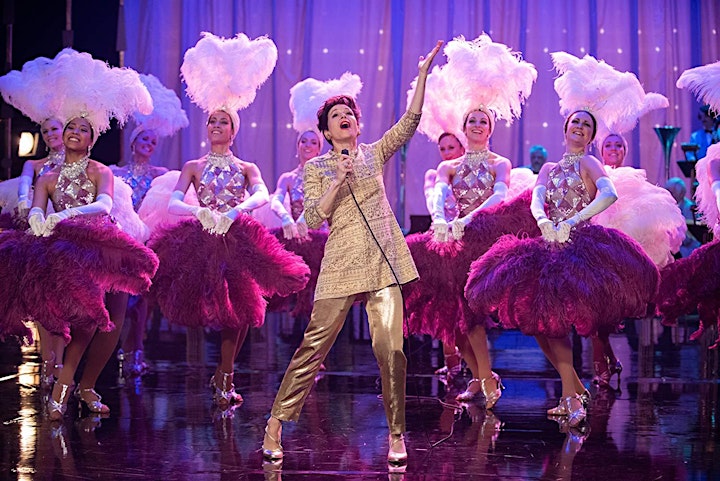 Milton Theatre Art House Film Series
The "Milton Theatre Art House Film Series" celebrates some of the very best award-winning films that you may not have heard of! This is the chance for film lovers to appreciate these great works in a physical space where cinema truly comes alive! Now, more than ever, the world needs thought-provoking, meaningful and life-changing art, and the venues in which to experience it. The Milton Theatre Art House Film Series acknowledges the vibrant and multifaceted independent film culture that exists outside of the mainstream cinema while simultaneously celebrating some of Hollywood's greatest releases!
About the Milton Theatre
Official Website | Facebook | Twitter | Instagram
The historic Milton Theatre is a uniquely diverse venue where you will find the best local, regional, national, and international talent. Free municipal and on-street parking are available. Full bar and light food options available. This facility is fully accessible.