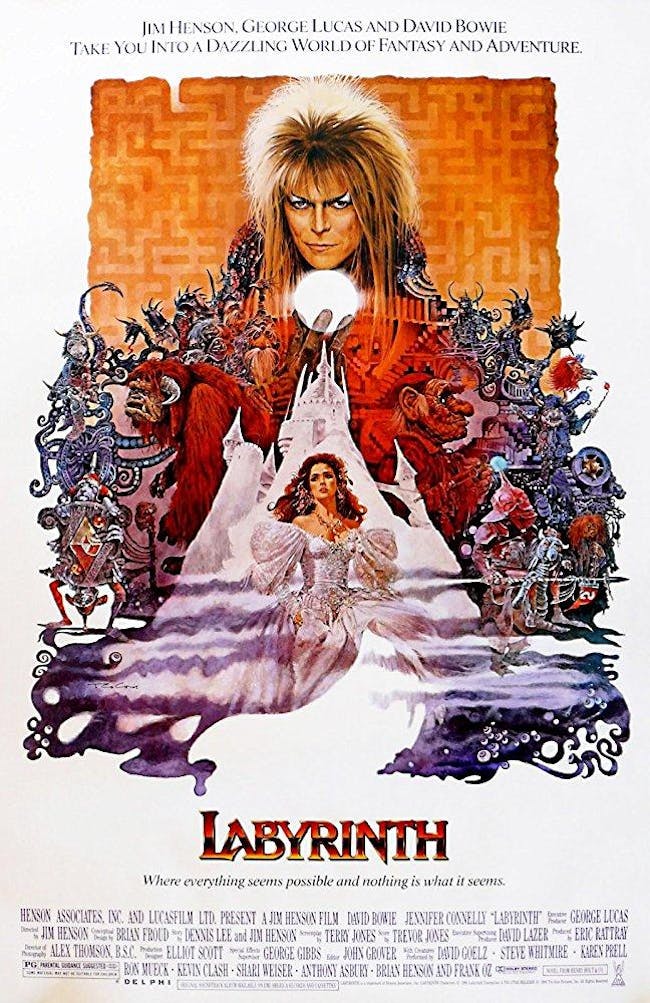 Labyrinth Film Screening (Full Audience Participation)
$5.00 - $10.00
Sales Ended
A Religious Experience for Film Lovers...
Labyrinth (1986) | Rated PG
Musical fantasy film directed by Jim Henson, executive-produced by George Lucas, and based upon conceptual designs by Brian Froud. The film revolves around 15-year-old Sarah's (Jennifer Connelly) quest to reach the center of an enormous otherworldly maze to rescue her infant brother Toby, whom Sarah wished away to Jareth, the Goblin King (David Bowie). With the exception of Connelly and Bowie, most of the film's significant characters are played by puppets produced by Jim Henson's Creature Shop.
About the Milton Theatre
Official Website | Facebook | Twitter | Instagram
The historic Milton Theatre is a uniquely diverse venue where you will find the best local, regional, national, and international talent. Free municipal and on-street parking are available. Full bar and light food options available. This facility is fully accessible.
Plus Special Guest: Hope for Success
Plus Special Vendor: Ogre's Grove

Revival House
The Revival House is a platform to celebrate the experience of going to the movies. Our mission is to foster a community through the shared experience of film and presenting programs that are unique, entertaining, and fun. Within the walls of the historic Milton Theatre, we hope to provide monthly screenings equally dedicated to cinema and community.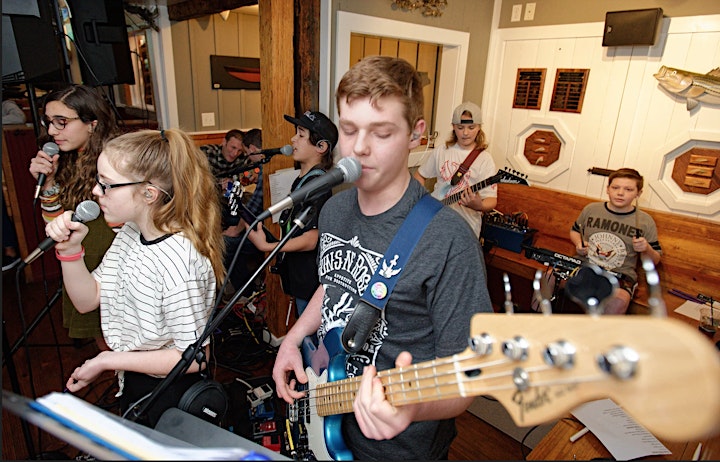 Special Guest: Hope for Success (6PM)
Website | Facebook | Instagram | YouTube
We are Hope For Success a local band out of Delaware formed by the Fitzkee brothers. HFS started 3 years ago but has grown into many talented middle schoolers that love Rock, Alternative rock, and a Little bit of pop.
Special Vendor: Ogre's Grove
Ogre's Grove will be a special vendor at the Revival House screening of Labyrinth. Ogre's Grove is a local comic book and "geeky goods" store located in Milton, DE. In fact, they're less than 100 yards from the historic Milton Theatre!
Learn more about Ogre's Grove.
Audience Participation Encouraged!
How to participate: Certain events trigger certain phrases or fun activities to make the movie more fun and interactive.
Audience participation (where the props come into play):
Opening credits roll, David Bowie's name appears, yell; "And his balls!"
Feel free to cheer and sing along with the credits.
Movie opening with owl landing and Sarah rehearsing her lines. When she forgets the last part and says "Damn, I always forget that line" remind Sarah by yelling "You have no power over me!"
Now is the best time to notice that there are a bunch of Bowie's hidden in this movie. On the big screen they are much easier to spot.
Once Sarah is in Toby's room looking into the mirror, (prepare HAT prop) she says "One night when her wicked step Mother had been particularly cruel to her..." and puts on a hat—you put on your hat. (As the movie progresses you will get slowly into costume for the ballroom scene.)
When Sarah says "Goblin King Goblin King, wherever you may be, take this child of mine far away from me" yell "Me too!/Take me too!"
When Goblin King David Bowie appears scream and cheer. Throw SILVER LOOSE SEQUINS or something glittery you can shake David Bowie's entrance deserves glitter by default; it is also in the movie. (Note: If glitter is too annoying substitute it with shaking something glittery in the air or just pass on this activity.)
When Bowie points to the castle at the center of the labryinth behind a daunting maze and says "Do you still want to look for him?" yell "Oh Crap!"
Sarah meets Hoggle, says "Thanks for nothing Hogwart" yell "It's Hoggle!" repeat this every time someone says his name incorrectly.
Another repeating rule: Scream every time David Bowie's balls are prominently displayed. After all, they are a supporting character. Make sure your waving your hands in the air as you yell in true Muppet-style.
When the blue worm is introduced, put on your SCARF or FEATHER BOA and say "Ello."
MAGIC DANCE
Do what Bowie commands you to do. Dance when he says dance, jump when he says jump.
During the Bog of eternal stench scene break out your WHOOPI CUSHION prop. Go to town making fart noises. This is one of the funniest parts of the movie and kids favorites.
When Bowie starts blowing crystal bubbles, start blowing BUBBLES too! (Note: If this isn't do-able, just pass this movie activity.)
Ballroom scene, put on your MASK when Sarah enters the ballroom.
During the Battle scene when Sarah says "Ludo, call the rocks!" yell "Hey Rocks!"
During the Finale make sure to remember to scream every time David Bowie's balls are prominently displayed. When Bowie offers to be Sarah's slave this is another opportunity and instance to yell "Take me!"
When Sarah is back in her room, and her Labyrinth friends appear in the mirror and Hoggle says "Why didn't you say so?" and they start to party, dance around and yell "Hooray!"
As the peering David Bowie owl flies away from Sarah's window yell "David Bowie is always watching."
You should now be wearing a hat, scarf, and mask!