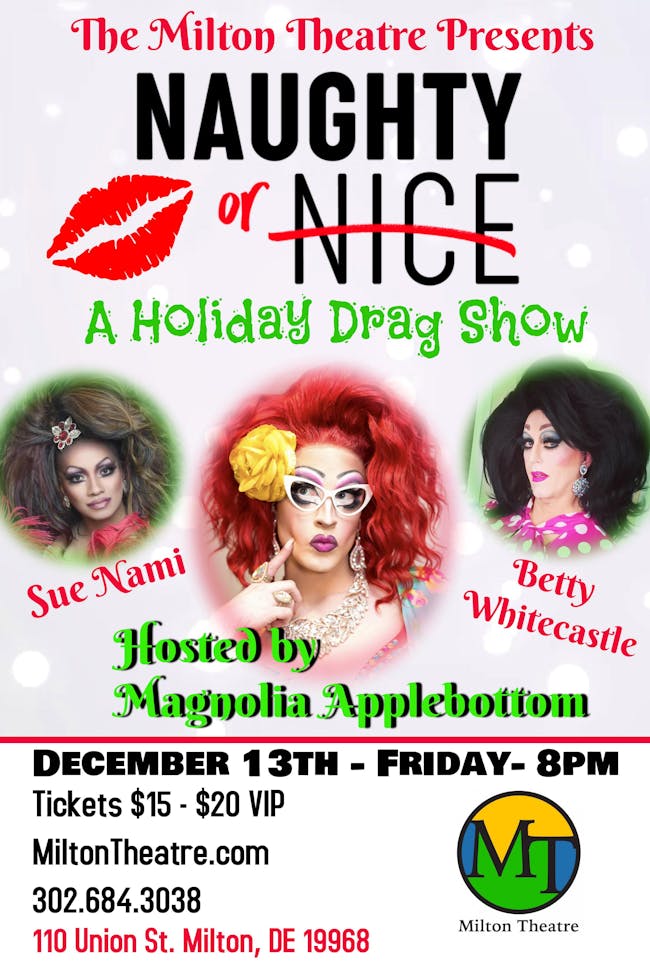 "Naughty or Nice" Holiday Drag Extravaganza
Magnolia Applebottom
$15.00 - $20.00
Sales Ended
Hosted by: Magnolia Applebottom, Featuring: Sue Nami, and Betty Whitecastle
Put the children to bed, and keep the carolers at home because Magnolia Applebottom is back with a new kind of holiday show. Naughty or Nice: A Holiday Drag Show is here to provide you with something fun and festive. Join Magnolia and her naughty friends for a night of singing, dancing, games, and side splitting comedy like you have never seen. Special guest include Sue Nami a drag staple from Baltimore, MD. And making her debut at the Milton Theatre, Betty Whitecastle from Harrisburg PA will surely dazzle with her living singing and humor. Come find out where you landed on Santa's list this year.
About Magnolia Applebottom
Magnolia Applebottom is a world class cabaret performer from Jackson, Mississippi. Mrs. Applebottom is a mid-life crisis at its finest. She's kooky, she's cool, she barley finished school but she knows how to put a smile on any face. So like her page and share her antics with your friends. Maybe go to a Magnolia Applebottom show!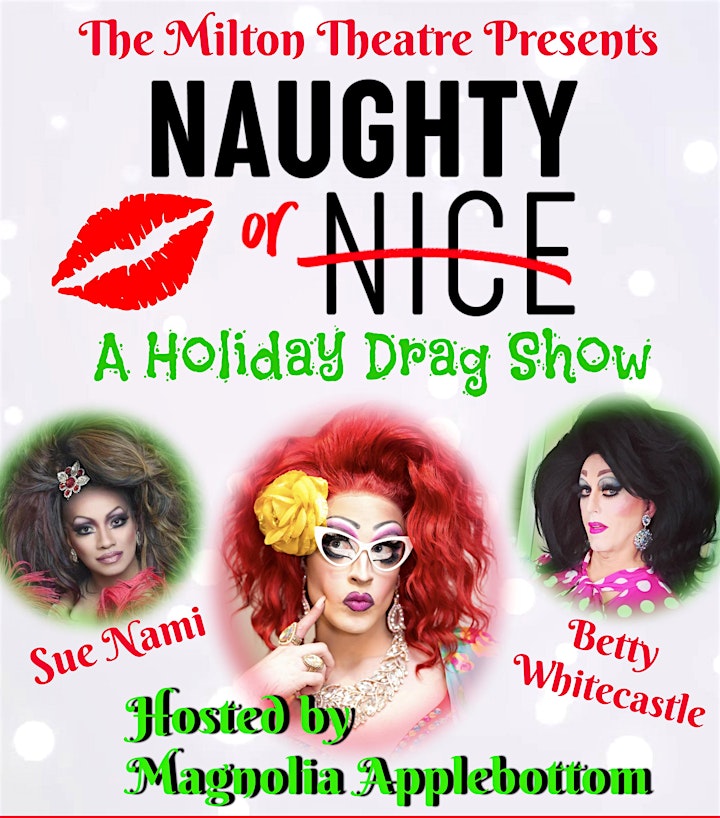 About the Milton Theatre
The historic Milton Theatre is a uniquely diverse venue where you will find the best local, regional, national, and international talent. Free municipal and on-street parking are available. Full bar and light food options available. This facility is fully accessible.