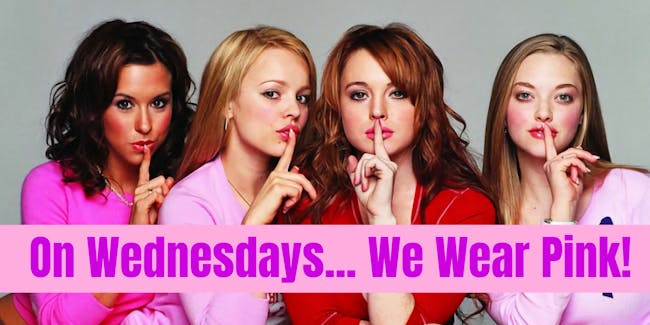 Welcome to Girl World | PG-13
Mean Girls (2004): "On Wednesdays, We Wear Pink" Film Screening
THE PLASTICS ARE BACK!
It's Wednesday... so wear your best pink ensemble and relive this 2000's teenage cult classic!
Mean Girls (2004) | Rated PG-13
Cady Heron is a hit with The Plastics, the A-list girl clique at her new school, until she makes the mistake of falling for Aaron Samuels, the ex-boyfriend of alpha Plastic Regina George.
Mean Girls is a 2004 American teen comedy film directed by Mark Waters, and written by Tina Fey. The film, which stars Lindsay Lohan, Rachel McAdams, Tim Meadows, Ana Gasteyer, Amy Poehler and Fey, is partially based on Rosalind Wiseman's 2002 non-fiction self-help book, Queen Bees and Wannabes, which describes female high school social cliques and the damaging effects they can have on girls. Fey also drew from her own experience at Upper Darby High School as an inspiration for some of the concepts in the film. The movie introduced Amanda Seyfried in her film debut.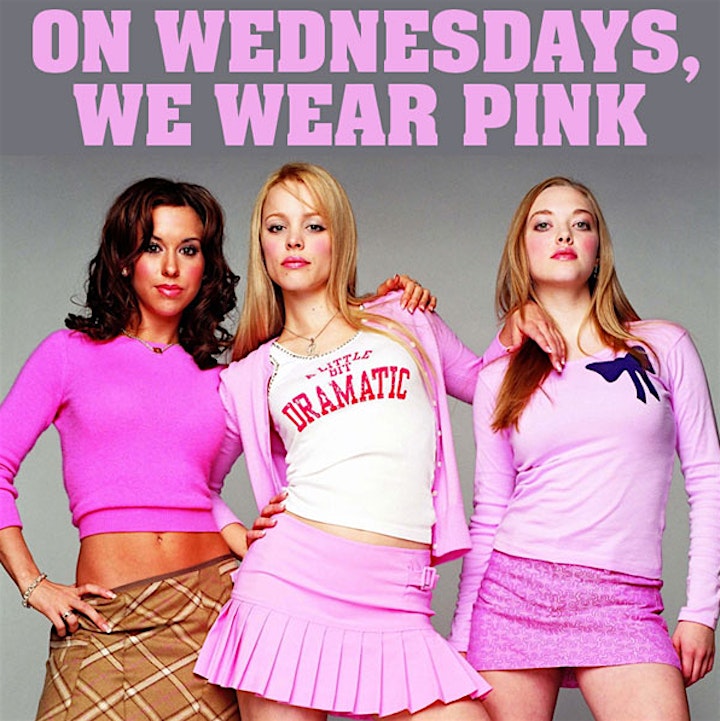 About the Milton Theatre
Official Website | Facebook | Twitter | Instagram
The historic Milton Theatre is a uniquely diverse venue where you will find the best local, regional, national, and international talent. Free municipal and on-street parking are available. Full bar and light food options available. This facility is fully accessible.
Milton Theatre Art House Film Series
The "Milton Theatre Art House Film Series" celebrates some of the very best award-winning films that you may not have heard of! This is the chance for film lovers to appreciate these great works in a physical space where cinema truly comes alive! Now, more than ever, the world needs thought-provoking, meaningful and life-changing art, and the venues in which to experience it. The Milton Theatre Art House Film Series acknowledges the vibrant and multifaceted independent film culture that exists outside of the mainstream cinema while simultaneously celebrating some of Hollywood's greatest releases!