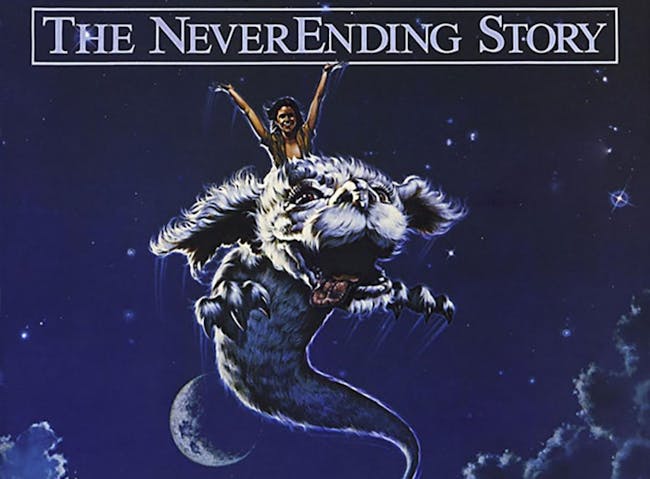 Presented by Revival House Theatre
Neverending Story Film Screening
Revival House
A troubled boy dives into a wondrous fantasy world through the pages of a mysterious book.
Neverending Story | Rated PG
Bastian is a young boy who lives a dreary life being tormented by school bullies. On one such occasion he escapes into a book shop where the old proprieter reveals an ancient story-book to him, which he is warned can be dangerous. Shortly after, he "borrows" the book and begins to read it in the school attic where he is drawn into the mythical land of Fantasia, which desperately needs a hero to save it from destruction.
About the Milton Theatre
Official Website | Facebook | Twitter | Instagram
The historic Milton Theatre is a uniquely diverse venue where you will find the best local, regional, national, and international talent. Free municipal and on-street parking are available. Full bar and light food options available. This facility is fully accessible.

Revival House
The Revival House is a platform to celebrate the experience of going to the movies. Our mission is to foster a community through the shared experience of film and presenting programs that are unique, entertaining, and fun. Within the walls of the historic Milton Theatre, we hope to provide monthly screenings equally dedicated to cinema and community.