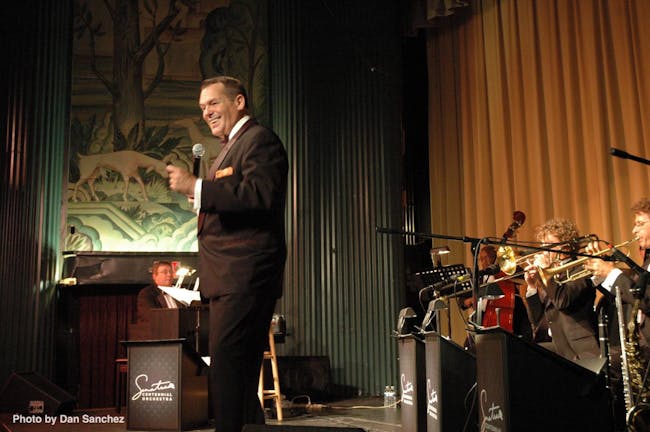 SING ALONG to your favorite Sinatra tunes with the impeccable Sean Reilly!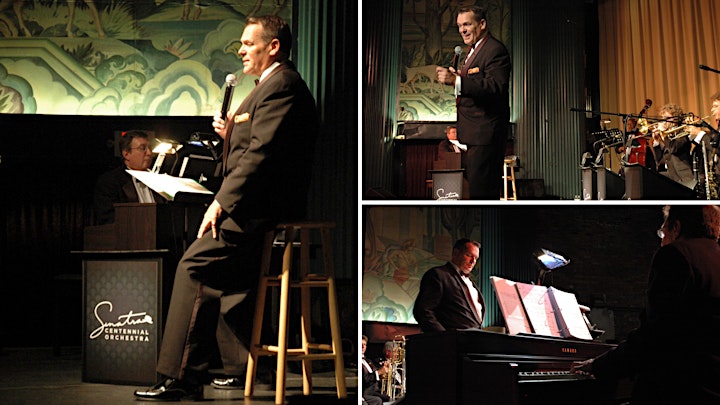 You're encouraged to sing along with Sean Reilly and his live band as Sinatra's timeless song lyrics are projected on the screen... in case you need some help remembering them!
About Sean Reilly
Sean Reilly, a native of Wilmington, DE, is an in-demand vocalist in the Sinatra style who performs all along the Eastern Seaboard for clients, both public and private. Reilly possesses a vocal style that exudes confidence and class, making him reminiscent of his idol, Frank Sinatra. Though not an "impersonator", his natural ability to sing in the Sinatra-style, along with his perfected mannerisms and physical resemblance, places Sean Reilly in a league above the rest. While singing and swinging through the Sinatra songbook, Sean easily captivates his audiences with a debonair style, sophistication and charm all his own.
Sean's work as a vocalist began in 2007, when he portrayed Frank Sinatra in a regional theatre workshop production about Judy Garland. From there, he went onto team with the show's musical director David Zipse (www.DavidZipse.com) to perform shows of Sinatra music exclusively.
The greatest moment of Sean's work in the Sinatra style came when he won the Frank Sinatra Idol Contest in Frank Sinatra Park in Hoboken, NJ on Friday June 19th, 2009. The event, then in its 3rd year, pays tribute to Hoboken's most famous son with a contest to see who THE best "Ol' Blue Eyes" is around. The winning song was "THE BEST IS YET TO COME" (Count Basie version). Says Reilly, "What a thrill for me! To win the Frank Sinatra Idol Contest in Frank Sinatra Park in Franks' birthplace of Hoboken, NJ? C'mon now, try and top that!"
About the Milton Theatre
Official Website | Facebook | Twitter | Instagram
The historic Milton Theatre is a uniquely diverse venue where you will find the best local, regional, national, and international talent. Free municipal and on-street parking are available. Full bar and light food options available. This facility is fully accessible.