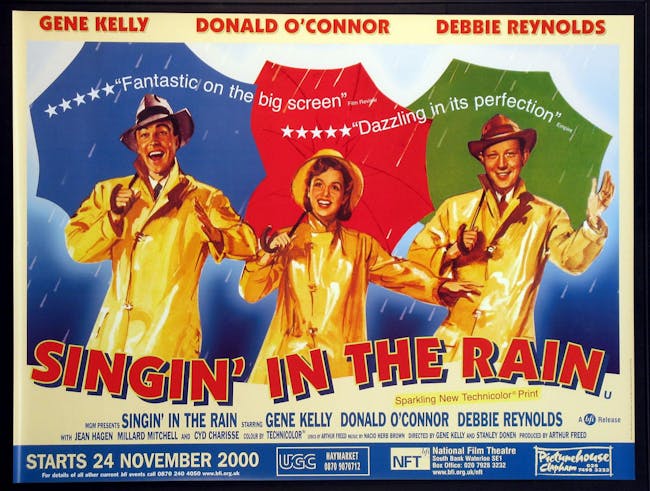 Celebrate Milton Theatre's History with a look at our Past! From Silent Film to Talkies to live Theatre with Singin' in the Rain!
Singin' in the Rain (1952) | Rated G
Singin' in the Rain is a 1952 American musical-romantic comedy film directed and choreographed by Gene Kelly and Stanley Donen, starring Kelly, Donald O'Connor, and Debbie Reynolds. It offers a lighthearted depiction of Hollywood in the late 1920s, with the three stars portraying performers caught up in the transition from silent films to "talkies".
Based in 1927 Hollywood. Monumental Pictures' biggest stars, glamorous on-screen couple Lina Lamont and Don Lockwood, are also an off-screen couple if the trade papers and gossip columns are to be believed. Both perpetuate the public perception if only to please their adoring fans and bring people into the movie theaters. In reality, Don barely tolerates her, while Lina, despite thinking Don beneath her, simplemindedly believes what she sees on screen in order to bolster her own stardom and sense of self-importance. R.F. Simpson, Monumental's head, dismisses what he thinks is a flash in the pan: talking pictures. It isn't until The Jazz Singer (1927) becomes a bona fide hit which results in all the movie theaters installing sound equipment that R.F. knows Monumental, most specifically in the form of Don and Lina, have to jump on the talking picture bandwagon, despite no one at the studio knowing anything about the technology.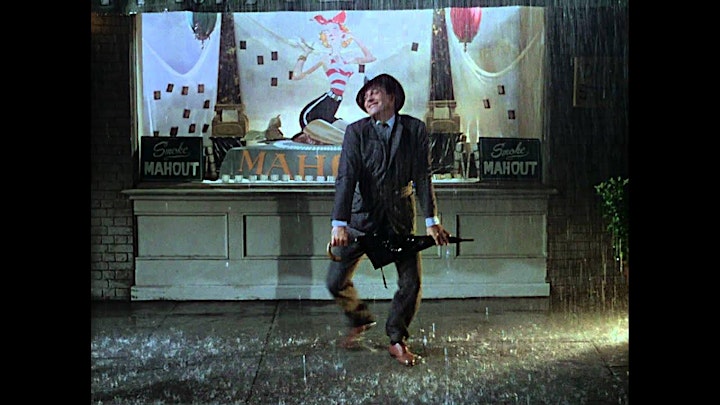 Milton Theatre Art House Film Series
The "Milton Theatre Art House Film Series" celebrates some of the very best award-winning films that you may not have heard of! This is the chance for film lovers to appreciate these great works in a physical space where cinema truly comes alive! Now, more than ever, the world needs thought-provoking, meaningful and life-changing art, and the venues in which to experience it. The Milton Theatre Art House Film Series acknowledges the vibrant and multifaceted independent film culture that exists outside of the mainstream cinema while simultaneously celebrating some of Hollywood's greatest releases!
About the Milton Theatre
Official Website | Facebook | Twitter | Instagram
The historic Milton Theatre is a uniquely diverse venue where you will find the best local, regional, national, and international talent. Free municipal and on-street parking are available. Full bar and light food options available. This facility is fully accessible.