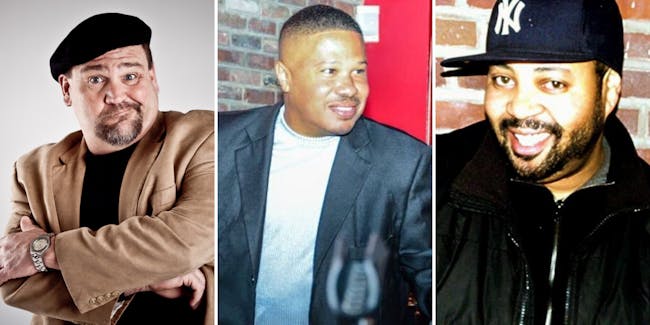 With Jimmy Graham, Lonnie Webb & Ty Jamison
Stand-Up Comedy Show!
Ticket availability is limited for social distancing measures. Audience size is limited to 30% of capacity.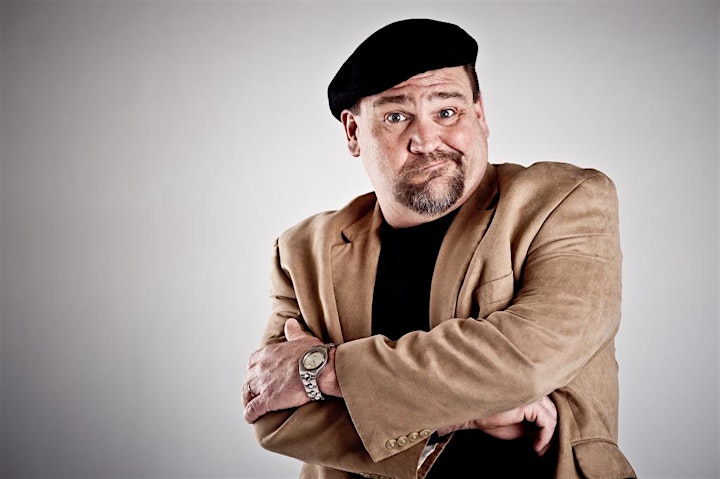 Headliner: Jimmy Graham
Website | Facebook | Instagram | Twitter
Jimmy Graham…well he's complicated…Dad, Grandfather, Brother, Son, Husband, Boyfriend, Actor, Writer, Stand Up Comic…Alcoholic, Addict, Meeting Attender…You know just a typical 21st Century middle aged guy…Jimmy's true therapy is performing and sharing his failures and near wins in marriage, parenting, dating and recovery…taking the sometimes shockingly serious subjects to a level they succumb to being funny and laughable. Jimmy has been taking the stage for over 2 decades across the country in major clubs, colleges, theaters, VFW's, Moose Lodges, Bowling Alley's and even living rooms…basically anywhere there is a mic and a paycheck…and depending on the timing…a bottle or a meeting…Jimmy has made 6 Motion Pictures ranging from one he prays he'll be famous enough to deny someday to a multi-million dollar Disney Production. You've seen his face in 30 plus commercials and even a few music videos…some he remembers…some not so much…Jimmy has two pilots in the works, Graham Cracker's and Cane and Able…both products are for sale and pretty sure available cheap…in case you're in the market that is…Today Jimmy is celebrating sobriety but knows its a one day at a time kinda deal…so he spins tales of recovery along with some dark days war stories…all funny…all true..all Jimmy…Don't miss an opportunity to see Jimmy perform…it is something different every time he takes the mic…whether he knows it or not!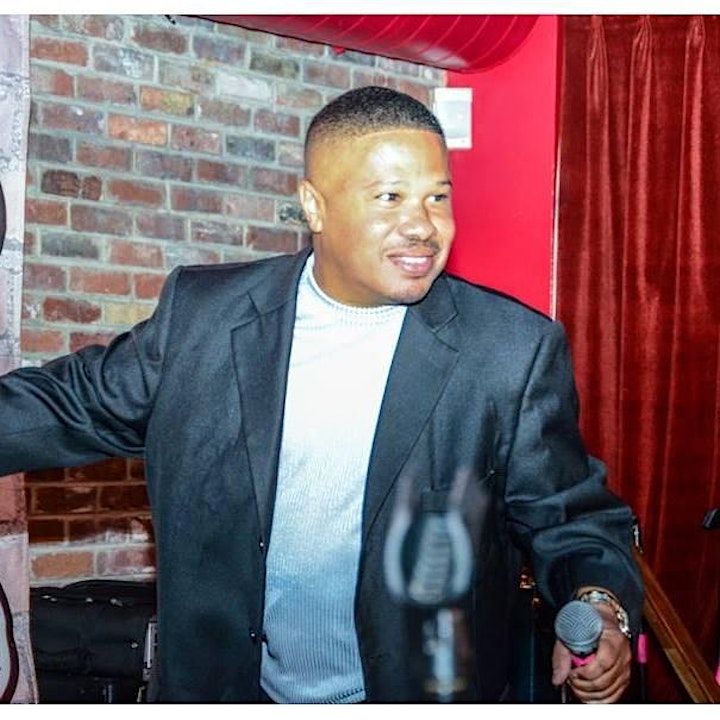 Feature: Lonnie Webb
Lonnie Webb entered into Delaware State University back in 1990 When comedy was on the rise. He often marveled comedians like DL Hughley, Bill Bellamy, and Martin Lawrence to name a few. Lonnie would bring his jokes to the "yard" and entertain the entire student body.
While on a cruise he was encouraged by people telling him how talented he was just by informal conversations. He asked to perform one night for a ship event and got a standing ovation after performing during an "amateur talent show" Since that Lonnie has not looked back. Lonnie has performed at the Ladd House, Helium, Stress Factory, Sullys, Funny Bone, Wise Guys and Comedy Depot. He has opened up for Turae Gordan, Michael Blackston, Talent the comedian, Tommy Davidson, Don Dc Curry and Nephew Tommy. His motto is I stand not that tall but I deliver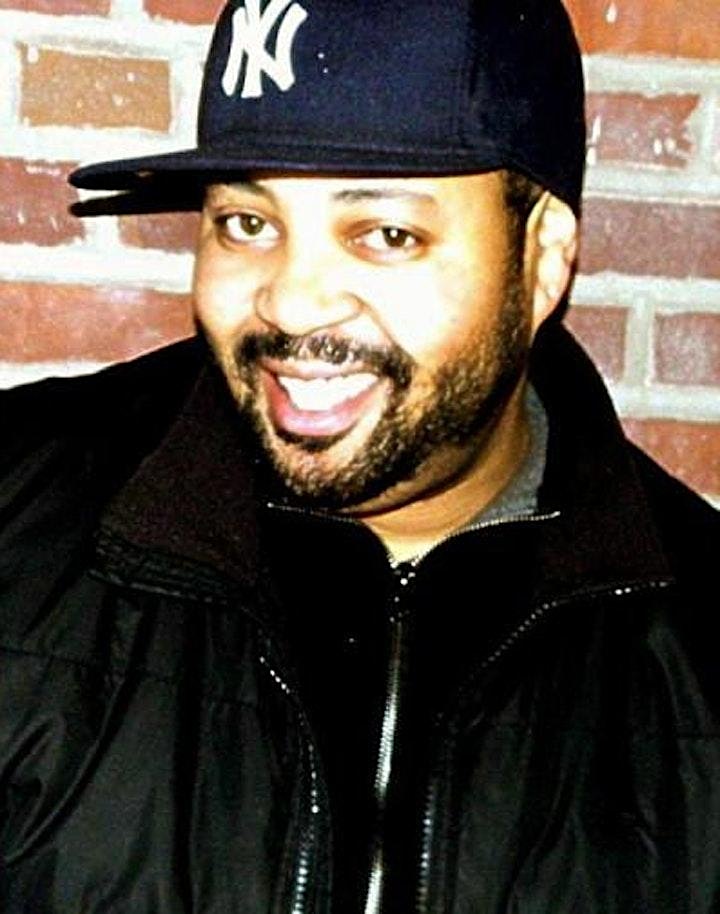 Host: Ty Jamison
A well traveled professional Stand up Comedian and Host, adept to any crowd any situation energy high octane or smooth. Entertaining many audiences from Christian events to night clubs to corporate. Credits include Comcast on demand, Comic View, Apollo, Comedy Clubs across the country.
The Milton Theatre is "COVID-19 Customer Protection Standards Certified" by the Delaware Division of Small Business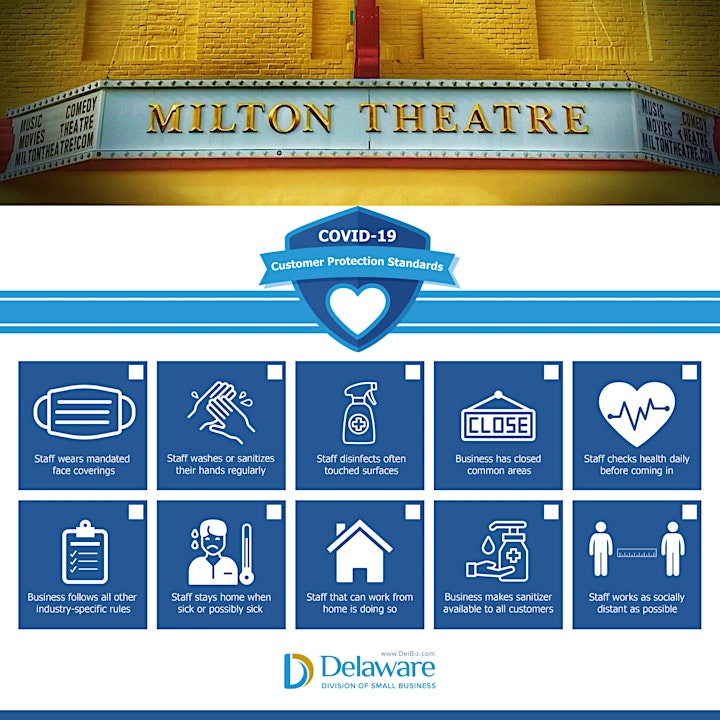 About the Milton Theatre
Official Website | Facebook | Twitter | Instagram
The historic Milton Theatre is a uniquely diverse venue where you will find the best local, regional, national, and international talent. Free municipal and on-street parking are available. Full bar and light food options available. This facility is fully accessible.