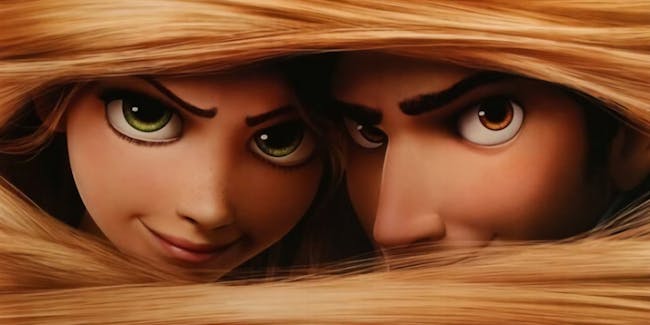 Magically long-haired Rapunzel on the adventure of a life-time!
Tangled
$8.00 - $10.00
Sales Ended
Magically long-haired Rapunzel has spent her entire life in a tower, but now she's on the adventure of a life-time with Flynn Rider!
Tangled (2010)
Website | Rated G
Tangled is a 2010 American 3D computer-animated musical adventure film produced by Walt Disney Animation Studios and released by Walt Disney Pictures. Loosely based on the German fairy tale "Rapunzel" in the collection of folk tales published by the Brothers Grimm, it is the 50th Disney animated feature film. Featuring the voices of Mandy Moore, Zachary Levi and Donna Murphy, the film tells the story of a lost, young princess with magical long blonde hair who yearns to leave her secluded tower. Against her mother's wishes, she accepts the aid of an intruder to take her out into the world which she has never seen.
About the Milton Theatre
Official Website | Facebook | Twitter | Instagram
The historic Milton Theatre is a uniquely diverse venue where you will find the best local, regional, national, and international talent. Free municipal and on-street parking are available. Full bar and light food options available. This facility is fully accessible.
Milton Theatre Art House Film Series
The "Milton Theatre Art House Film Series" celebrates some of the very best award-winning films that you may not have heard of! This is the chance for film lovers to appreciate these great works in a physical space where cinema truly comes alive! Now, more than ever, the world needs thought-provoking, meaningful and life-changing art, and the venues in which to experience it. The Milton Theatre Art House Film Series acknowledges the vibrant and multifaceted independent film culture that exists outside of the mainstream cinema while simultaneously celebrating some of Hollywood's greatest releases!