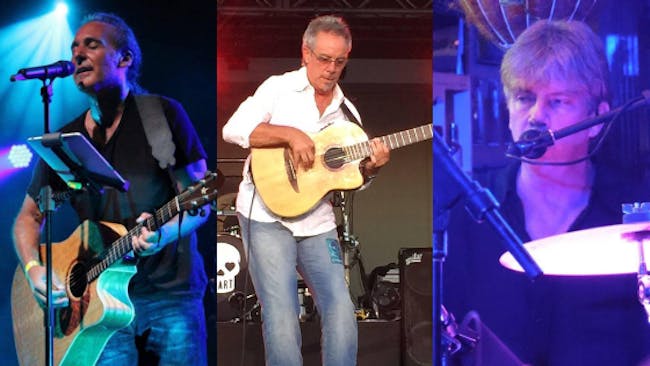 Paul Cullen
Robbie LaBlanc, Michael Daisey
$20.00 - $35.00
Sales Ended
On Ticketfly
Unplugged And Uncorked
Unplugged and Uncorked August 17th with winey musicians Paul Cullen and newest musician to be called local, Robbie LaBlanc. Paul and Robbie and been friends for over 6 years and played together a several times including the jam at the World Cafe in Philadelphia. Wine brought them together and music helps complete the friendship.
Robbie has been singing before he could walk which has lead him into a life time musician. Highlights include jamming with his good friends of Toto and his own band Blanc Faces playing the famous Rockingham Live in England. Like Paul, Robbie is also in the wine biz as Regional Sales Manager, Northeast at Bogle Winery in California.
Joining Paul on stage will be long time friend and Lewes DE original percussionist Michael Daisey. Paul met Michael in 1979 in Ft Myers Florida before Paul picked up an instrument. Since that day they have been best friends and played together for most of the 90's. Their band Boyz of Summer was a radio and fan favorite in Florida spawning Paul's audition with Bad Company. Michael is the reason Paul lives in Lower DE and introduced him to his wife Bonnie.
Paul's set will include songs from his solo CD "Dreamdance" which was released 12 years ago this month and of course a BAD CO tune or 2.
VIP will be a mix of Paul's Italian wine and Bogle wines pairing with small bite appetizers before the show.
Robbie and Paul will be performing solo acoustic sets and jamming' on a few to finish up the Winederful Night!