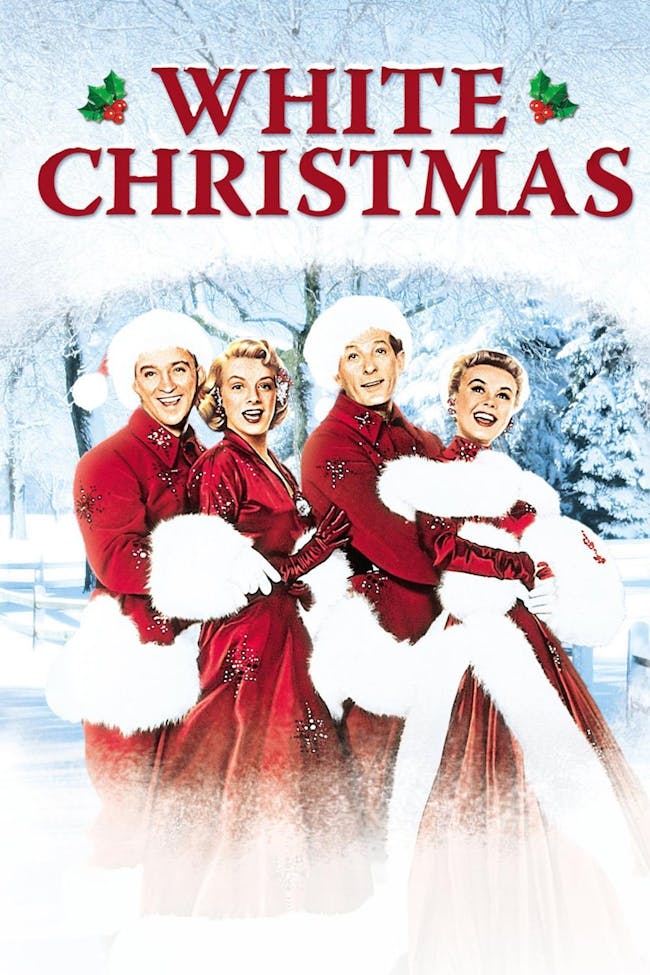 Re-visit Vermont lodge - where it is almost always, a "White Christmas!"
White Christmas Film Screening
$8.00 - $10.00
Sales Ended
The unabashedly sentimental holiday favorite that is too cheerful to resist!
White Christmas (1954) | Not Rated
White Christmas is a 1954 American musical film directed by Michael Curtiz and starring Bing Crosby, Danny Kaye, Rosemary Clooney, and Vera-Ellen. Filmed in VistaVision and Technicolor, it features the songs of Irving Berlin, including a new version of the title song, "White Christmas", introduced by Crosby in the film Holiday Inn.
Produced and distributed by Paramount Pictures, the film is notable for being the first to be released in VistaVision, a widescreen process developed by Paramount that entailed using twice the surface area of standard 35mm film; this large-area negative was used to yield finer-grained standard-sized 35mm prints.
Synopsis
Having left the Army following W.W.II, Bob Wallace and Phil Davis team up to become a top song-and-dance act. Davis plays matchmaker and introduces Wallace to a pair of beautiful sisters (Betty and Judy) who also have a song-and-dance act. When Betty and Judy travel to a Vermont lodge to perform a Christmas show, Wallace and Davis follow, only to find their former commander, General Waverly, as the lodge owner. A series of romantic mix-ups ensue as the performers try to help the General.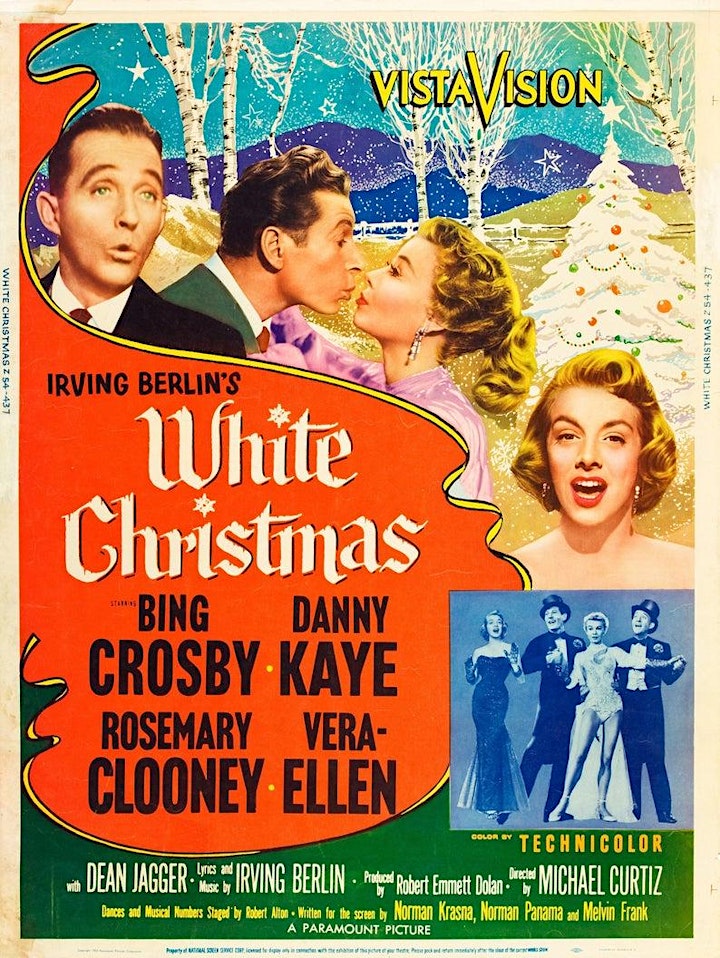 About the Milton Theatre
Official Website | Facebook | Twitter | Instagram
The historic Milton Theatre is a uniquely diverse venue where you will find the best local, regional, national, and international talent. Free municipal and on-street parking are available. Full bar and light food options available. This facility is fully accessible.
Milton Theatre Art House Film Series
The "Milton Theatre Art House Film Series" celebrates some of the very best award-winning films that you may not have heard of! This is the chance for film lovers to appreciate these great works in a physical space where cinema truly comes alive! Now, more than ever, the world needs thought-provoking, meaningful and life-changing art, and the venues in which to experience it. The Milton Theatre Art House Film Series acknowledges the vibrant and multifaceted independent film culture that exists outside of the mainstream cinema while simultaneously celebrating some of Hollywood's greatest releases!